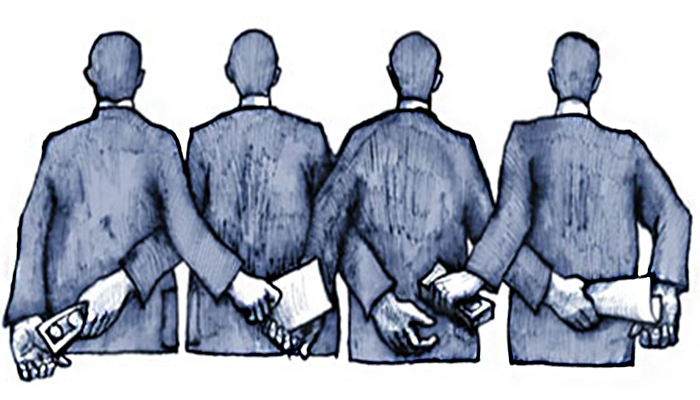 Any cursory examination of Ukraine's reform efforts since the revolution demonstrates that there is much work still to be done. Maintaining momentum is crucial and, in the words of the Estonian Prime Minister, 'to wait means to fail'.
Civil service reforms should be pushed further and truly meritocratic criteria for promotion and employment must be established. Decentralizing and devolving political power to local authorities would allow for far greater accountability and better governance. More should be expected of civil servants but the government should also pay them more in order to make their salaries competitive and attract talent. This could be done with the help of international donors by setting up a 'top up fund' for Ukrainian bureaucrats' salaries.
At the same time, the government must be streamlined by cutting down the number of independent ministries which conflict and duplicate each other's work.
As Anders Aslund points out, many of the 79 government ministries currently in existence are unnecessary and could be subsumed into larger ones.
On the judicial front, civil society activists must be further involved in the reform process as they can act as whistle-blowers to prevent any backsliding. The National Anti-Corruption Bureau must also be given the power to prosecute those found guilty of corruption. A competent Prosecutor General should be appointed and Poroshenko's government must proceed with the lustration of the country's judiciary if it is to retain credibility.
Outside help could be enlisted by inviting lawyers from the Ukrainian diaspora to temporarily fill vacant positions until new officials are trained. Finally, the entirety of Ukraine's political system would be stabilized by switching to a parliamentary system which would remove the current conflict between Prime Minister and President. The first step to constitutional reform was taken in 2014 when the Yanukovych era system was replaced by a parliamentary-presidential democracy but this process needs to be taken further.
The importance of continuing the reduction of the oligarchs cannot be understated.
However, the process must be ordered and gradual for a full frontal attack on powerful magnates could foment unrest in the east or bring the economy to a standstill.
As one Carnegie scholar put it, 'if you push too hard, the country will not stand'. Timothy Ash has mooted an interesting solution in the form of an asylum, whereby oligarchs would be promised immunity from prosecution for past crimes in return for a significant levy on their assets and promises to operate within the law from now on.
This would help the country to move forward and could prevent the oligarchs from resisting reform so strongly if they saw that they would survive under the new regime. More importantly, the establishment of a BBC-style public broadcaster is essential to compete with the current oligarch-owned channels.
Western governments can also play a role in breaking the stranglehold of the oligarchs. The US Department of Justice could indict other oligarchs such as Firtash and EU countries could press for asset foreclosure, travel bans or even sanctions on oligarchs who resist reform. The key players would quickly be cowed if it became clear that European governments were truly ready to seize their assets.
Read also: Oligarchs: good old buddies who own Ukraine | #UAreforms
Many analysts have suggested giving Ukraine more financial assistance and granting the country its own 'Marshall Plan'. They point out that Greece has received €195bn in debt relief, far more than Ukraine even though it is a much smaller country. Nevertheless, Ukraine is not an EU country and it is important to consider whether Poroshenko's administration should be given more help given that it has proved so resistant to reform.
Instead of rewarding bad behavior, Western donors should use their financial assistance as leverage to spur reform through a mixture of carrots and sticks.
Finally, Western governments should champion the idea of a technocratic government, perhaps similar to the Monti Cabinet in Italy. Abromavičius suggested that Natalie Jaresko is the ideal candidate to head such an endeavour.
A government of independents, experts and outsiders would have greater chances of successfully enacting reforms than partisan politicians. Indeed, the composition of any potential new government will be very important in determining the outcome of further reforms. Optimists argue that more reform-minded individuals are likely to play an important role in order to soothe the concerns of international donors. Pessimists maintain that even forming a government will prove impossible and early elections are the inevitable outcome.
As ever, Ukraine's fate hangs in the balance but as long as the reformers refuse to give up, there is hope for the nation yet.
Joss Meakins is a graduate student studying Russian and International Politics at Columbia University in New York. His research interests include Russian and Ukrainian politics and history, security studies and the post-Soviet space. Joss graduated from Cambridge University with a bachelor's degree in Modern and Medieval Languages, majoring in Russian and French. In his third year at Cambridge he spent eight months living and working in Russia.
Related:
Tags: #UAreforms, corruption in Ukraine, Ukraine