According to the Ukrainian Air Force, Russian troops launched 30 Shahed-136/131 drones and one Iskander-M missile toward Ukrainian cities on the night of 19 September.
Ukrainian forces shot down 15 out of 18 drones launched toward Lviv Oblast, Regional Military Administration reported. Seven of them were shot down directly in the airspace of Lviv Oblast, and the rest were eliminated within other Ukrainian oblasts.
Three drones hit industrial warehouses in Lviv. As of 9:28 a.m., Ukraine's State Emergency Service said rescuers are still fighting the fires.
Head of Lviv Oblast Military Administration, Maksym Kozytskyi, emphasized that the attacked warehouses were industrial, not military.
"The warehouses are on fire in four locations. The fire is still being extinguished. I want to emphasize that these are ordinary industrial warehouses. Nothing military was stored there," Kozytskyi said.
On the night of 19 Sept, Russia attacked Ukrainian cities with 30 Shahed drones & one Iskander-M missile.
Ukraine's air defense downed 27 drones. The remaining 3 drones struck warehouses in Lviv, causing fires, killing one civilian & injuring one anotherhttps://t.co/5CVpkmDKba pic.twitter.com/B6xYUUGXcX

— Euromaidan Press (@EuromaidanPress) September 19, 2023
According to the Lviv Oblast Military Administration, one civilian was wounded.
"He is a 26-year-old man in the warehouse at the time of the attack. He was hospitalized. He is in moderate condition. A woman was also at the scene who did not need hospitalization," the Administration's report on the Telegram channel says.
Lviv Mayor Andrii Sadovyi said a man's body was found under the rubble of the warehouse.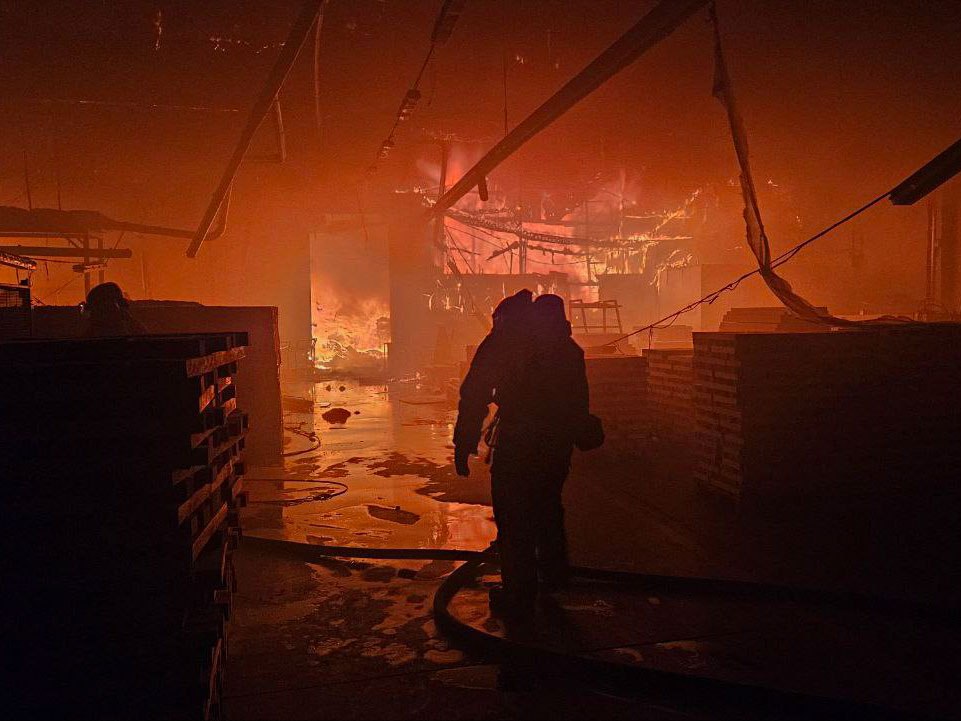 Russians launched an Iskander-M missile from occupied Crimea at Kryvyi Rih, Dnipropetrovsk Oblast.
Serhii Lysak, head of the Dnipropetrovsk Oblast Military Administration, reported a fire in an apartment building due to the attack.
Read also: