Article by: Svitlana Romanko, Iryna Ptashnyk
Russia is now selling more oil products than before Western governments imposed sanctions on the Kremlin to punish it for invading Ukraine in February 2022.
Worse, Western countries that banned Russian oil imports have contributed to this situation by importing Russian oil products from other nations that have increased imports of Russian crude.
Existing Western sanctions against Russia are too weak. They fail to stanch key revenue streams that feed the aggressor's war chest. Russia is bypassing the international oil embargo and using cash from exports to fund the war against Ukraine.
Since launching its full-scale war against Ukraine on 24 February 2022, Russian revenue from fossil-fuel exports exceeds 400 billion euros. This colossal flow of money has made it possible for Russia to put its economy on a war footing and increase the production of weapons against Ukraine.
A new International Energy Agency report published earlier this month showed that Russia generated the most oil revenue in July in eight months—since the Group of Seven countries introduced a global price cap on Russian oil. The G7 comprises the United States, Britain, Canada, France, Germany, Italy, and Japan.
IEA's analysis revealed that Russia has succeeded in overriding the weak and unenforced oil sanctions. Throughout July, Russian oil was sold above the G7 price cap of $60 per barrel set in December 2022.
Prices for Russian oil climbed above the cap for the first time in April, with European-owned and insured tankers continuing to move Russian oil, indicating enforcement of the price cap was ineffective. The Centre for Research on Energy and Clean Air (CREA) pointed out in May that the European Union had not maintained its plan to revise the cap every two months, which further dulled its utility. Throughout 2023, price-cap coalition countries have failed to reduce price-cap levels and enforce the policy adopted by G7.
CREA's April "Laundromat" report exposed that price-cap coalition countries actually have increased imports of refined Russian oil products such as diesel, petrol, and jet fuel from countries like India, China, Türkiye, and UAE. The "laundromat" scheme has allowed Russia to rearrange blood oil money flows and bypass the price cap and embargoes using intermediaries.
How the EU should ramp up energy sanctions to end Russia's war ASAP
For example, Russia's largest oil producer, Rosneft, owns 49% of India's second-largest oil refinery. The refinery was selling its products with no restrictions. Data also show that Russian oil companies from January through March exported 37% more gasoline, or about 2 million tons globally, up from around 1.5 million tons in the first quarter of 2022—despite the embargos and price caps introduced by G7 countries and Australia.
As its oil export profits balloon, Russia is significantly increasing its industrial production while it continues to wage its illegal, genocidal war against Ukraine. To date, well over 95,000 war crimes have been registered.
Where Russian blood oil goes
Russian Vice Prime Minister Alexandr Novak said in June that the upward trend in energy supplies to Asian countries will continue.
"Of the 223 million tons of oil and oil products that were exported to the West, only 87 million tons (or only 40%) will remain," Novak said. Russia plans to ship more than 80% of its oil exports and 75% of its oil products to friendly countries this year.
Western sanctions forced Russia, which previously exported 2.5 million tons of gasoline every year to Europe, to reroute exports to other continents, including Africa. Africa imported a record 812,000 tons of Russian gasoline—about one-third of Russia's total exports—in 2022. Nigeria imported 488,000 tons of Russian gasoline from January through March, a more than 1,000% increase over the same period last year.
Regarding Russia's crude oil supply infrastructure, Transneft plans to expand the capacity of its main oil pipelines by 32 million tons by 2026, with a total of 600 kilometers of oil pipelines to be built. Transneft has already increased the transshipment capacity of its Far East port of Kozmino to 42 million tons to increase oil supplies to Asia-Pacific countries.
Why effective oil sanctions are critical to stopping Russia
Energy income accounts for more than 40% of Russia's federal budget, so when oil export revenues decline, the country will either have to cut back on spending on its war effort or reallocate money from social programs.
The International Monetary Fund earlier this year projected that by 2027, Russian economic output could be about 7 percent lower than prewar forecasts, assuming strong sanctions on Russia. "Loss of human capital, isolation from global financial markets, and limited access to advanced technology will hinder the development of the Russian economy," the IMF said in April 2023.
Yet, even those moderate decline projections might be too optimistic, and today's reality is that Russia's economy is far from going under.
Urgent need for G7 embargo redesign and enforcement
The mushrooming of Russian oil exports and oil products underscores the urgent need to redesign the G7's comprehensive embargo policy and establish more rigorous enforcement. 
A Kyiv School of Economics (KSE) investigation, whose experts take part in the Yermak-McFaul International working group on sanctions against Russia, found that export prices for Russian crude oil exceeded the cap during 2023's first quarter. Experts say sanction violations since April underscore the need for more rigorous enforcement.
Prices at Russia's critical Kozmino port stood at roughly $73 per barrel during the first three months of the year—consistent with Eastern Siberia-Pacific Ocean pipeline numbers estimated by market intelligence providers. According to the KSE analysis, more than 95% of the total export volume at Kozmino was sold at a price above the $60 per barrel threshold.
Shell continues trading Russian gas despite pledge to withdraw
"The tracking of individual voyages shows continued and substantial involvement of G7/EU shipping service providers, sanctions violations likely occurred and require further investigation", reported the KSE analysis regarding Kozmino exports.
Bloomberg reported in July that a European Commission impact assessment outlined the effects on Moscow due to the EU's sanctions. Russia has lost roughly $99.1 billion in imports and $53 billion in European Union exports. Russia's exports of oil and oil products also fell in June by nearly 50% to $11.8 billion, after record prices last year.
Why the United States and EU should implement secondary sanctions
The United States has established well-developed secondary sanctions against third parties not directly engaged in objectionable activities, such as the Russian blood oil trade. Secondary sanctions target third parties, individuals, or entities involved in those activities. Secondary sanctions seek to prevent, on a global basis, third parties from transacting with those subjected to sanctions. 
In September 2022, the Biden administration expressed its readiness to use secondary sanctions against those engaging with Russia. Each sanctions program has a regulatory scheme, but they generally prohibit trade in goods, services, technology, and financial transactions.
The Biden administration immediately targeted two third-party entities—Sinno Electronics Co. Ltd., a Chinese entity, and Taco LLC, an Armenian entity—because they supplied products to the sanctioned Russian defense procurement firm Radioavtomatika. Many other secondary sanctions followed. The US government has begun to use list-based sanctions, also known as smart sanctions, to target particular persons, entities, and organizations.
The recently adopted European Union Council Regulation 2022/1905 has enabled the EU to impose asset freezes on any person or entity in a novel way: penalizing those who "facilitate infringements of the prohibition against circumvention." This widens the scope of individuals and entities covered by secondary sanctions.
The United States and EU have positioned themselves to be able to impose consequential secondary sanctions against Russia's oil and gas industry. Their political leaders should recognize that now is the time to get serious about cutting down the exports of Russian fossil fuels. US and EU officials may target Russia's export revenues and extraction volumes. This could be the most important step to ensuring that Ukraine and a democratic Europe prevail over Russia.
Edited by Mike Cronin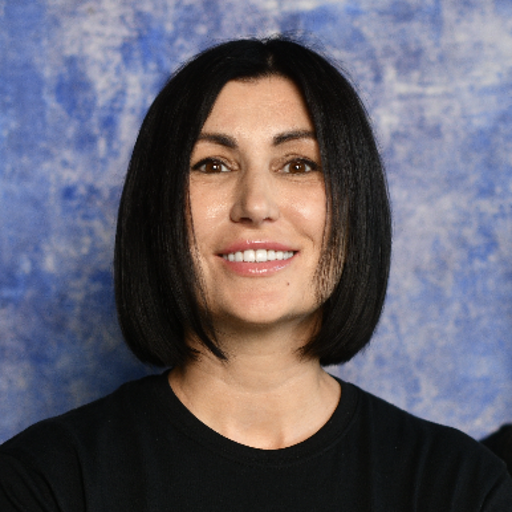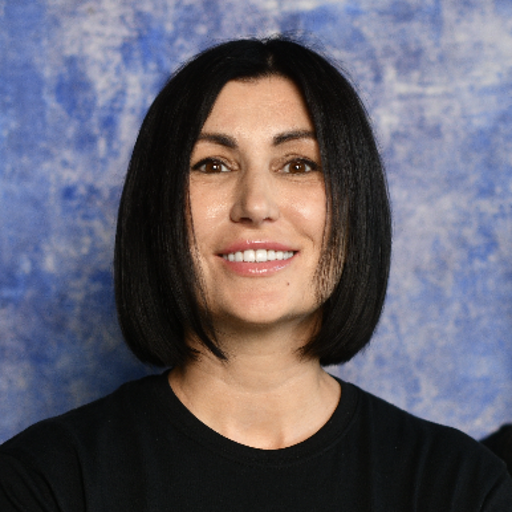 Dr. Svitlana Romanko is the Founder and Director of the Razom We Stand campaign to ban all fossil fuels from Russia, end the war in Ukraine, and boost a revolutionary clean energy transition everywhere in the world.
Iryna Ptashnyk, is a Razom We Stand policy and research specialist. She is a lawyer and board secretary for the Security Expert Centre, a think tank based in Kyiv, Ukraine.
Related: