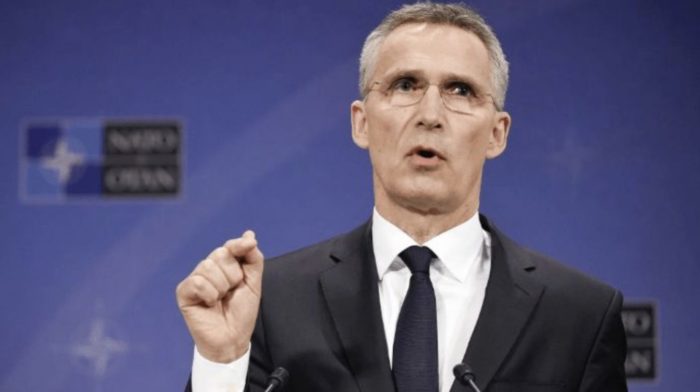 NATO Secretary General Jens Stoltenberg, an illustrative image/ Source: Getty Images 
There is no point in discussing Ukraine's NATO membership before victory over Russia, NATO Secretary General Jens Stoltenberg said.
Jens Stoltenberg said that he expects all NATO members to agree to a "multi-year program" to assist Ukraine in its desire to join NATO and that he sees no point in discussing when and how Ukraine can become a member of the alliance unless it prevails in the war "as a sovereign independent nation in Europe."
"When it comes to membership. I expect that NATO allies will say that Ukraine will become a member of the alliance, when they meet in July," Stoltenberg said. "Ukraine has the right to choose its own path. It is not for Moscow to decide what Ukraine can do, it is for Ukraine. And it is for NATO allies to decide on the issue of membership. Of course, the NATO's door remains open," Stoltenberg added.
NATO Secretary General said that the most urgent task is to ensure that Ukraine prevails and repels the Russian invasion.
Stoltenberg believes that during the upcoming NATO summit in Vilnius, Lithuania, this July, NATO allies will send a clear message of support to Ukraine and offer it a multi-year program to ensure the further transition of the Ukrainian Army from "Soviet-era standards, doctrines, and equipment," which will also help in its accession process.
Ukraine's President Volodymyr Zelensky is invited to the NATO summit in Vilnius and plans to visit it in person.
Public support for Ukraine's accession to NATO among Ukrainians hit a record-high level in January 2023. The absolute majority of Ukrainian citizens (86%) would support this initiative in a referendum, according to the 12th National Poll by the Ukrainian pollster Sociological Group Rating carried out on 14-16 January 2023. Only 3% of respondents would vote against NATO accession, and 8% would not vote.
Related:
Tags: NATO, Russian invasion of Ukraine, Ukraine, Ukraine-NATO relations