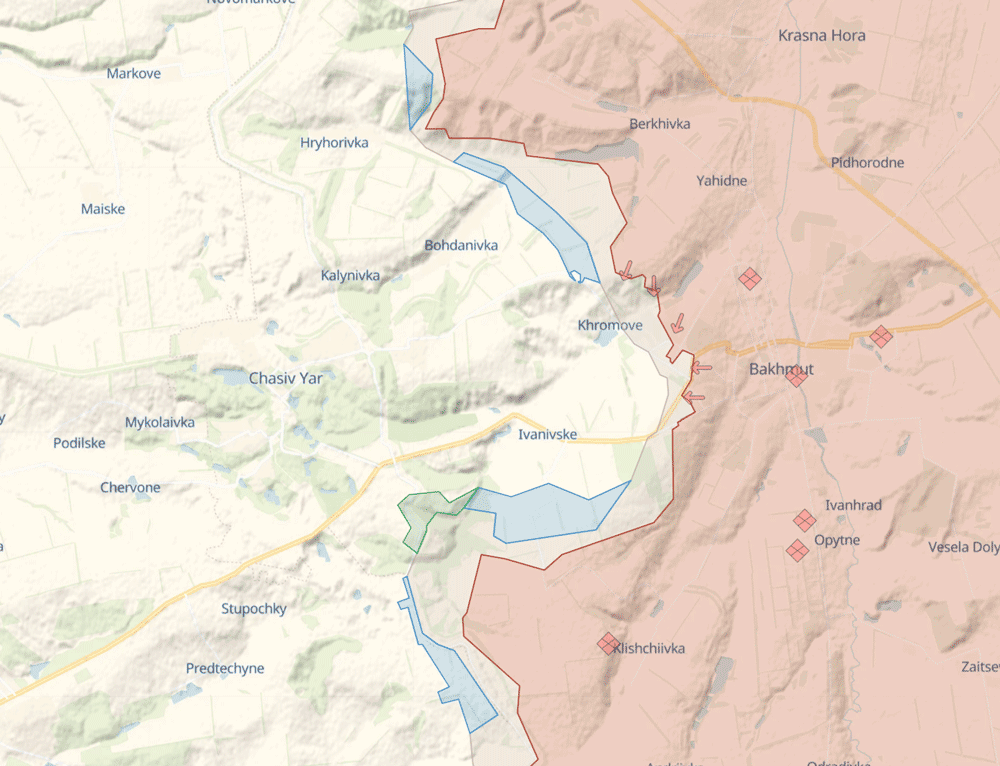 Situation in the area of Bakhmut as of 15 May 2023 (recent Ukrainian gains are marked in blue). Map Deepstatemap 
Ukraine's Deputy Defense Minister Hanna Maliar says that the situation in Bakhmut City and its vicinity is "very difficult," and Russians are transferring reinforcements to the city's outskirts.
"Against all odds, our troops managed to advance for several days. This is all thanks to the superpowers and professionalism of our military. The Russians are not changing their goals. They are pulling up their air assault units to the outskirts of Bakhmut. Heavy fighting continues," she wrote.
Ukrainian Ground Forces Commander Col-Gen Oleksandr Syrskyi noted that the recent advances of Ukrainian troops in the Bakhmut sector are "the first success of the offensive in the course of the operation to defend Bakhmut […] However, this is only a partial success. And this is how it should be perceived. The operation to defend Bakhmut continues."
"The last few days have shown we can move forward and destroy the enemy even in such extremely difficult conditions. We are fighting with fewer resources than the enemy. At the same time, we are able to destroy their plans," he noted.
Read also:
Tags: Bakhmut