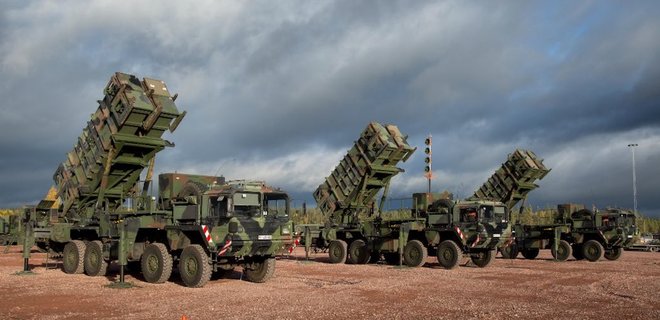 Patriot SAMs in Ukraine. Photo: Ukrainian Defense Minister Oleksii Reznikov's twitter 
Russia tried to destroy a US-made Patriot air defense system in Ukraine last week with a hypersonic missile, two US officials told CNN, but the attack failed and the Ukrainian operators of the Patriot instead intercepted the missile.
It was the first known successful Ukrainian use of the Patriot system weeks after it arrived in Ukraine.
One official told CNN that the Ukrainian air defenders fired multiple missiles from the Patriot at different angles to intercept the Russian missile, demonstrating how quickly they have become adept at using the powerful system.
US officials believe that the Russians used signals emitted by the Patriot missile system to target it with the hypersonic Kinzhal missile. While the Patriot system has a powerful radar capable of detecting incoming targets at long range, the radar emission required to spot such targets also makes it possible for enemies to detect and locate the Patriot battery. Unlike some of the mobile and harder-to-target shorter-range air defenses provided to Ukraine, the large Patriot battery is stationary, making it possible for the Russians to locate it over time. While there are ways to camouflage these signals, Russian military was evidently able to locate the Patriot stationed outside of Kyiv.
Ukraine could have intercepted a Russian Kinzhal missile for the first time (updated)
The Ukrainian Air Force Commander, Mykola Oleshchuk, said that the interception occurred on 4 May.
In the past, Kremlin spokesman Dmitry Peskov stated that the Patriots would be considered a legitimate target for Russian forces. This week, Brig. Gen. Patrick Ryder, the Pentagon's press secretary, confirmed that the Ukrainians had used the Patriot system to intercept the Kinzhal.
Read also:
Tags: Kinzhal, MIM-104 Patriot