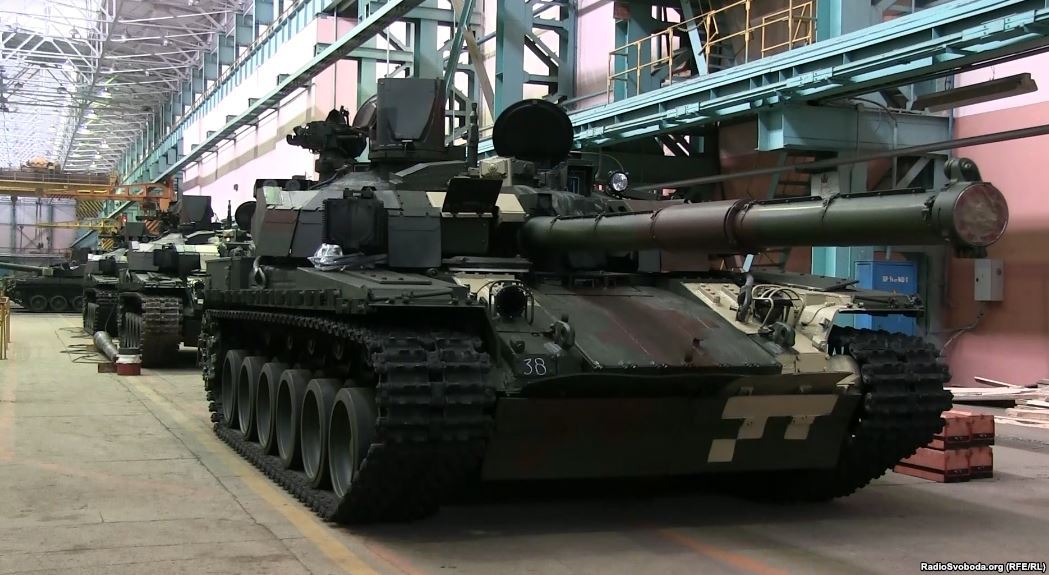 The Oplot Tank on the Malyshev Factory floor, Kharkiv. Photo: radiosvoboda.org 
Ukraine's Ministry of Defense decided to order the domestically designed BM Oplot tanks from state defense conglomerate Ukroboronprom. Defense Minister Oleksii Reznikov announced it during his visit to Kharkiv Oblast on 12 May, where he "tested" the tank, according to the ministry's report.
"I am convinced that a Ukrainian tank, such as the Oplot, should be at the forefront of the tank coalition. There must be an armored fist on the frontline because the most important value is to save the lives of our defenders and defendresses," Reznikov said in Kharkiv.
The rare Ukrainian tank BM Oplot of the 3rd tank Brigade in the country's east

The BM Oplot is a modernized version of the Ukrainian T-84 based on the Soviet T-80. According to Military Balance, as of 2021, Ukraine had only six T-84s.https://t.co/PTcQgkOGzR pic.twitter.com/GQEHPqimJt

— Euromaidan Press (@EuromaidanPress) April 30, 2023
BM Oplot is the most modern variant of the Ukrainian T-84 main battle tank, developed by the Kharkiv Machine Building Design Bureau. The army adopted the BM Oplot in 2009, but only a handful were purchased. The Ukrainian T-84 series tanks are based on the Soviet-designed T-80.
https://twitter.com/EuromaidanPress/status/1607210088615264263
Read also:
Tags: BM Oplot, main battle tanks, UkrOboronProm