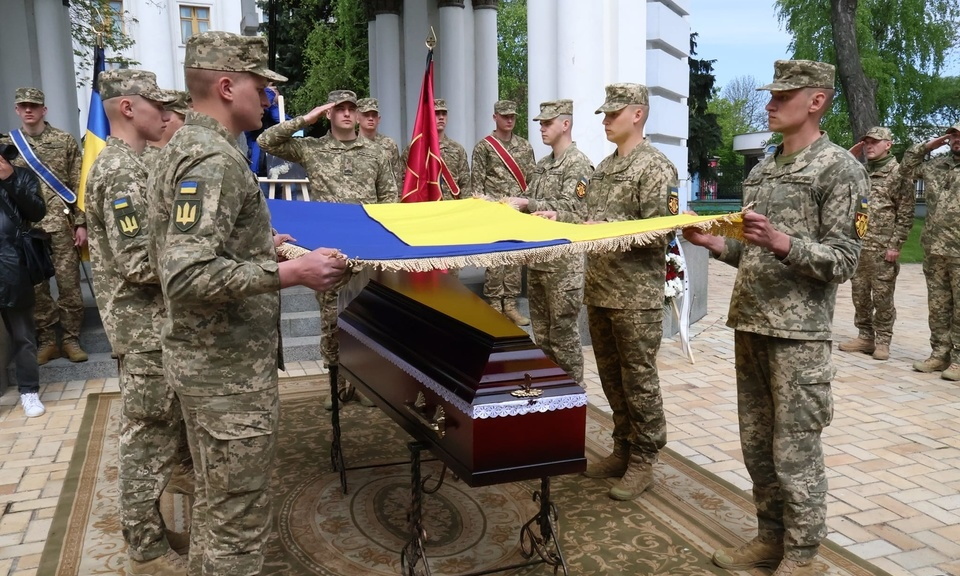 The image shows a farewell ceremony for U.S. volunteer soldier Christopher James Campbell in Kyiv. Source: UkrInform/ Pavlo Bagmut
 
On 5 May, soldiers of the International Legion of Ukraine, friends, and family gathered at Kyiv's St. Michael's Cathedral to say farewell to American military veteran Christopher James Campbell, who had been killed a month ago in a battle for the eastern city of Bakhmut.
His mother joined the farewell ceremony online from her house in Florida, the Voice of America reported.
Christopher Campbell, 27, joined the 3rd Assault Brigade and the International Legion after the start of Russia's full-scale war against Ukraine. Previously, he took part in US military operations in Iraq and Kuwait. In addition, the US veteran participated in a volunteer movement in Ukraine, including the "Free" volunteer civic group.
As per NPR, before moving to Ukraine in the spring of 2022, Christopher Campbell dropped out of his studies in the US, sold his belongings, and fled to the country that needed his help.
According to his mother, Christopher dreamt of buying a farm in the mountains to "be with the love of his life," Ivanka Sanina, after the war.
Tags: Christopher Campbell