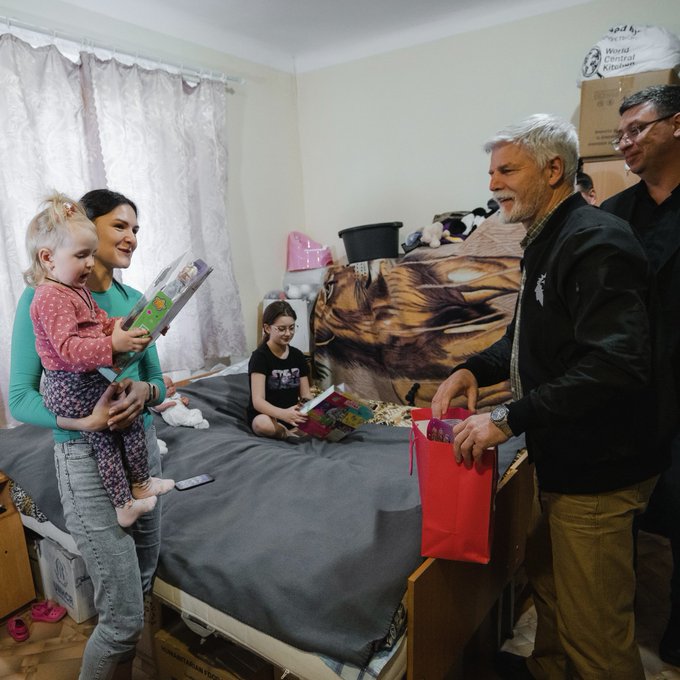 The President of the Czech Republic Petr Pavel during his visit to Dnipro city. Source: Twitter 
On 28 April, during the first international working trip of his presidency, the leader of the Czech Republic, Petr Pavel, visited Dnipro city in Ukraine to meet internally displaced persons.
"Due to the war, many Ukrainians have lost their homes. About 200,000 of them have found shelter in Dnipro. Ensuring decent living conditions for them guarantees the stability of Ukraine and Europe. Thus, humanitarian aid and development assistance are one of the main areas the Czech Republic will focus on in Dnipro," the Czech leader wrote on Twitter.
Earlier, Petr Pavel had announced that the Czech Republic would open a consulate in Dnipro to assist Ukraine in overcoming the consequences of the war, as per Ukrainska Pravda. The president also stated that the country had prepared reconstruction projects for Ukraine's healthcare, energy, and communal services sectors.
Tags: Czech Republic