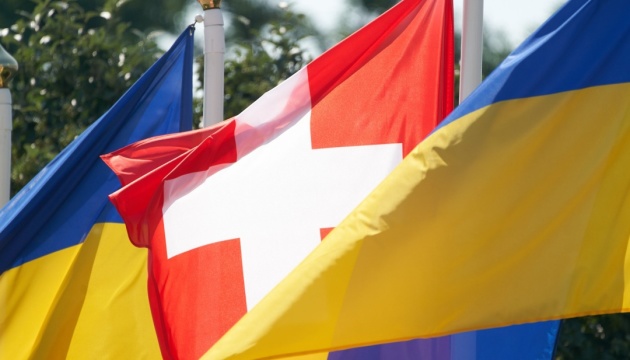 A picture shows the flags of Ukraine and Switzerland. Credit: UkrInform 
Minister of Foreign Affairs Ignazio Cassis has said the Swiss government plans to provide $1,7 bn assistance for Ukraine by 2028, Swiss Info has reported.
The Swiss Ministry of Foreign Affairs said that the aid would be provided within the framework of the international cooperation strategy for 2025-2028.
As per UkrInform, Switzerland joined the EU sanctions imposed against Russia in March 2022, prohibiting the export of a wide range of products, including weapons, coal, and luxury goods. In addition to frozen assets and travel restrictions, these measures aim to put economic pressure on Russia.
Tags: Switzerland, Ukraine