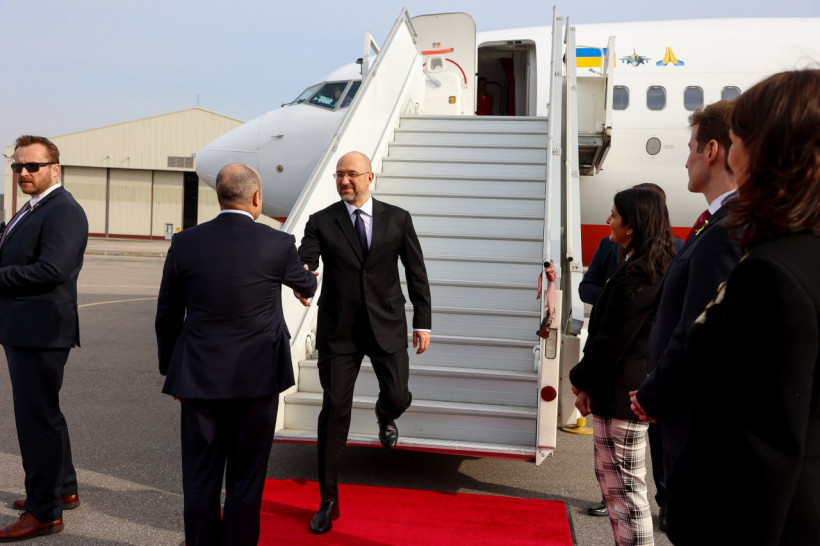 Ukrainian Prime Minister, Denys Shmyhal, is on a working visit to Canada and the United States this week. During his visit to Canada, Shmyhal will meet with Canadian Prime Minister Justin Trudeau and Deputy Prime Minister and Minister of Finance, Chrystia Freeland. The meeting is expected to result in the signing of bilateral agreements between the two countries.
Previously, it was reported that Ukraine's Prime Minister is planning to come to Canada to seek ammunition and heavy armored vehicles as Kyiv prepares for counteroffensive against Russian forces.
"Now, we need heavy armored vehicles. And we need more artillery shells: ammunition for howitzers and ammunition for tanks," he said in an interview. "It's crucially important for the organization of our counteroffensive."
In addition, the Ukrainian Prime Minister will be attending the annual Spring Meetings forum in Washington, D.C., hosted by the World Bank Group and the International Monetary Fund. While in Washington, Shmyhal is scheduled to meet with US Secretary of Defense, Lloyd Austin, US Trade Representative, Gina Raimondo, US Secretary of the Treasury, Janet Yellen, as well as the leadership of the IMF, World Bank, European Investment Bank, and others.
This visit by Shmyhal is an important opportunity to strengthen Ukraine's ties with Canada and the United States, and to discuss key economic and political issues facing Ukraine and the international community.
Tags: ammunition, Canada, Ukraine-Canada relations, weapons Ukraine