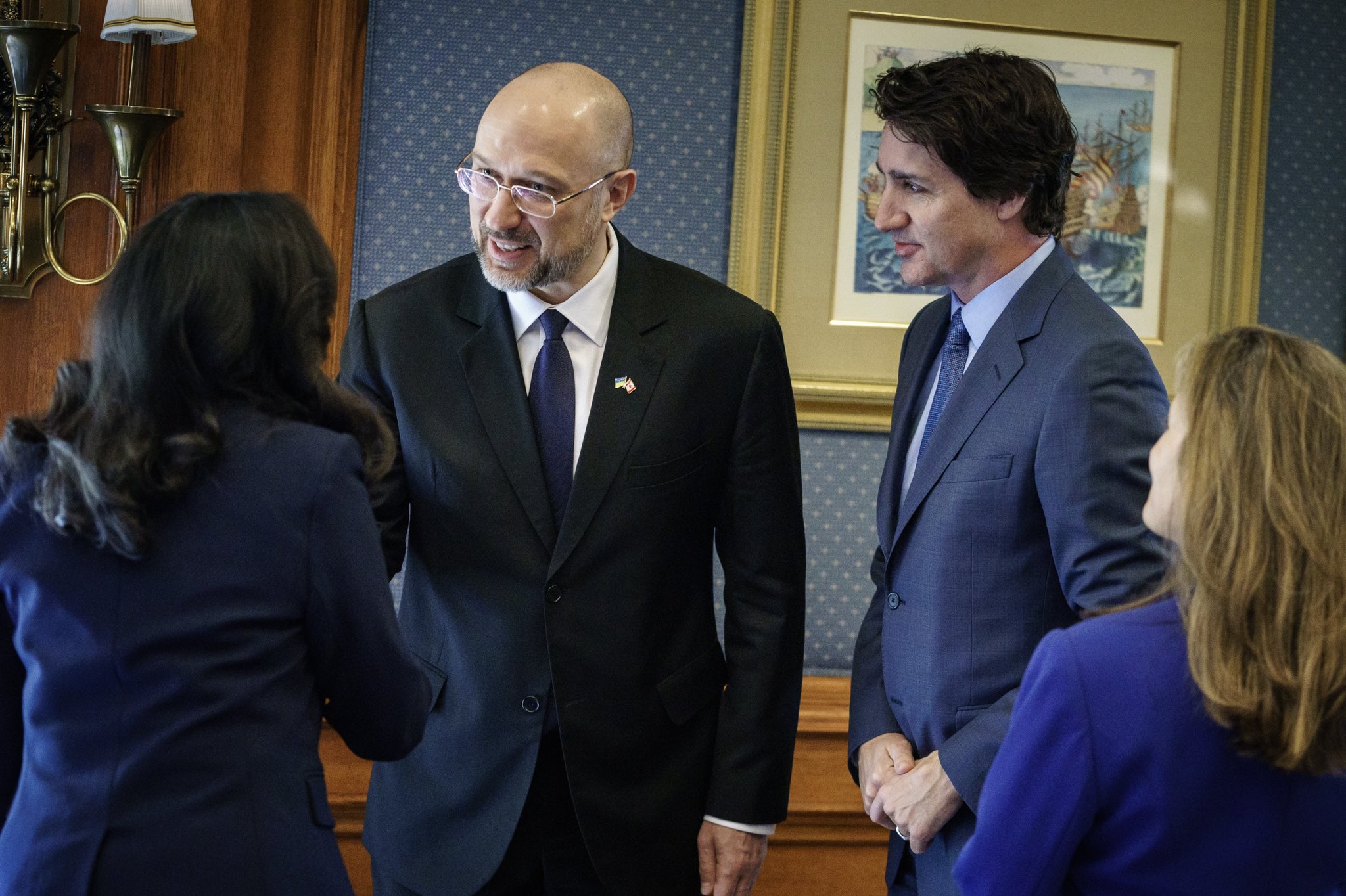 Ukrainian Prime Minister Denys Shmyhal during his visit to Canada on 11 April 2023. 
The Canadian federal government announced a new package of military and financial assistance for Ukraine on 11 April 2023, following a meeting between Canadian Prime Minister Justin Trudeau and Ukrainian Prime Minister Denys Shmyhal.
The new military aid package worth $59 million provides 21,000 assault rifles and machine guns for Ukraine, along with ammunition, from weapons maker Colt Canada, headquartered in Kitchener, Ont.

Canada also approved $2.4 billion loan to Ukraine.
During his visit to Canada, Ukraine's Prime Minister discussed with Trudeau defense assistance, the seizure of Russian assets, and strengthened sanctions.
https://twitter.com/Denys_Shmyhal/status/1645818895771615234
Shmyhal also met with Canadian Defense Minister Anita Anand.
We just announced a new package of military aid for Ukraine, sourced from Colt Canada.

We're donating 21,000 assault rifles, 38 machine guns, and over 2.4 million rounds of ammunition. These arms will support Ukraine's fight to defend itself, and to protect our shared values. pic.twitter.com/dIUfUIMcXb

— Anita Anand (@AnitaAnandMP) April 11, 2023
Tags: military aid to Ukraine, Shmyhal