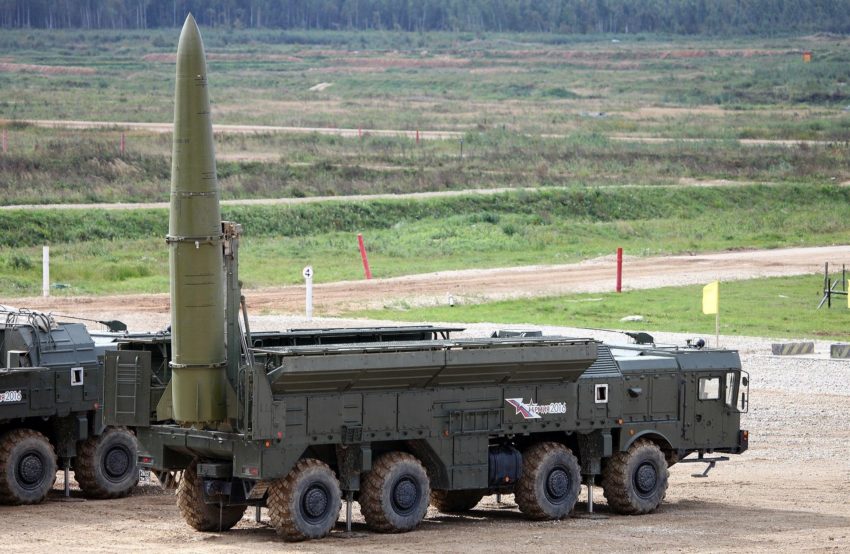 Iskander missile on the mobile launcher. Source: Wikipedia 
Russia has already delivered aircraft and mobile short-range ballistic missile system Iskander capable of nuclear strikes to Belarus, which is a part of retaliatory measures related to the accession of Finland in NATO, the Defense Minister of Russia Sergei Shoigu announced on 4 April 2023.
"Some Belarusian attack aircraft can now strike enemy targets with nuclear-equipped weapons. The Belarusian Armed Forces received the Iskander-M operational and tactical missile system that can use both conventional and nuclear-armed missiles," Shoigu said during the conference call with the leadership of the Russian Armed Forces. "Finland joins NATO. Under these conditions, we are taking retaliatory measures, defending the security of the Union State [the alliance of Belarus and Russia]," Shoigu added.
On 3 April 2023, Belarusian crews started training to learn how to operate the nuclear-equipped weapons, Shoigu said.
On 4 April 2023, Finland officially joined NATO, doubling NATO's border with Russia. Ukraine's President Volodymyr Zelenskyy congratulated the President of Finland, Sauli Niinistö, on Finland's accession to NATO.
On 27 March 2023, Russian President Vladimir Putin announced plans to station tactical nuclear weapons in Belarus. NATO called the rhetoric of the Russian leader dangerous and irresponsible.
Related:
Tags: Nuclear blackmail