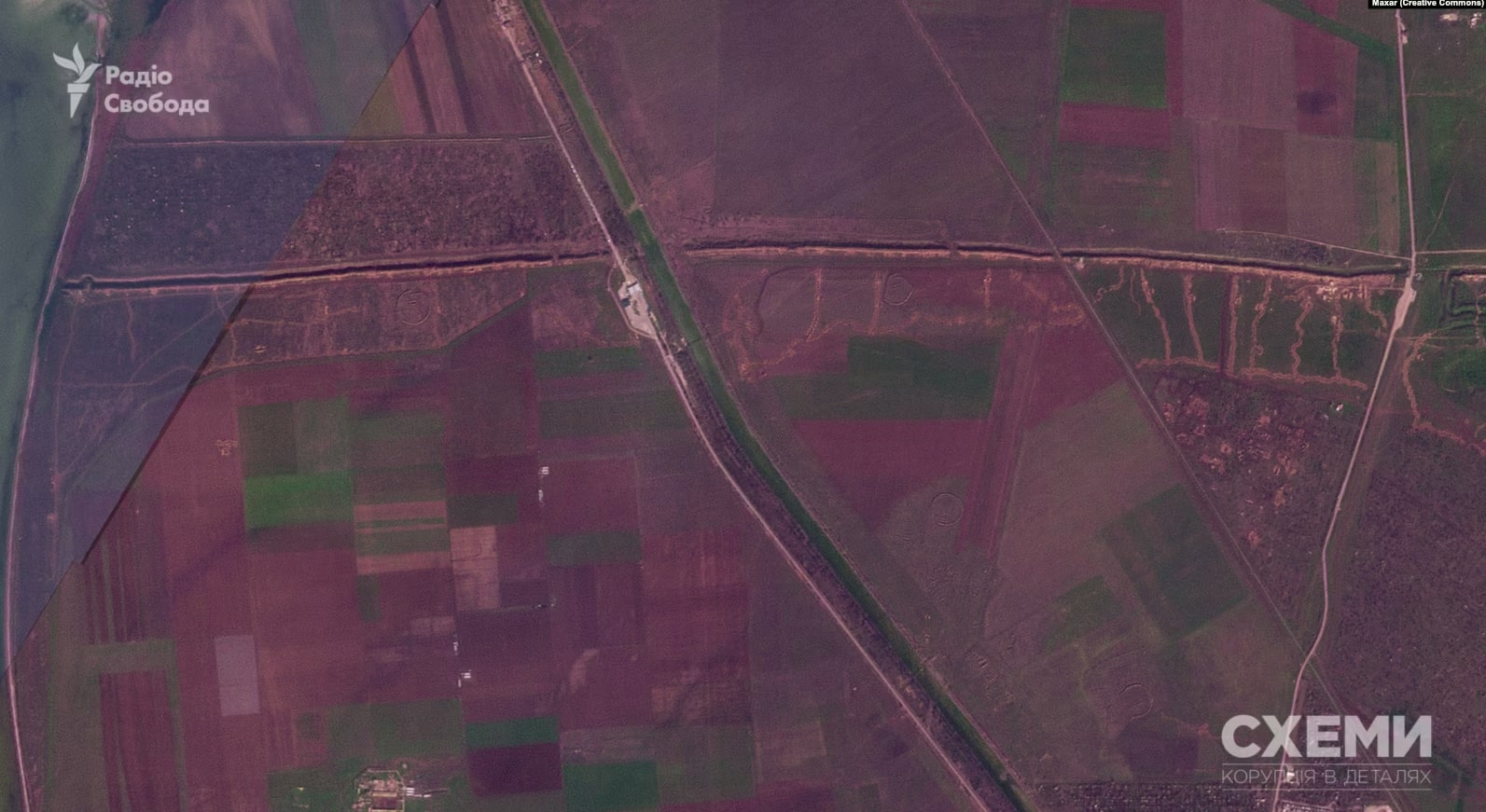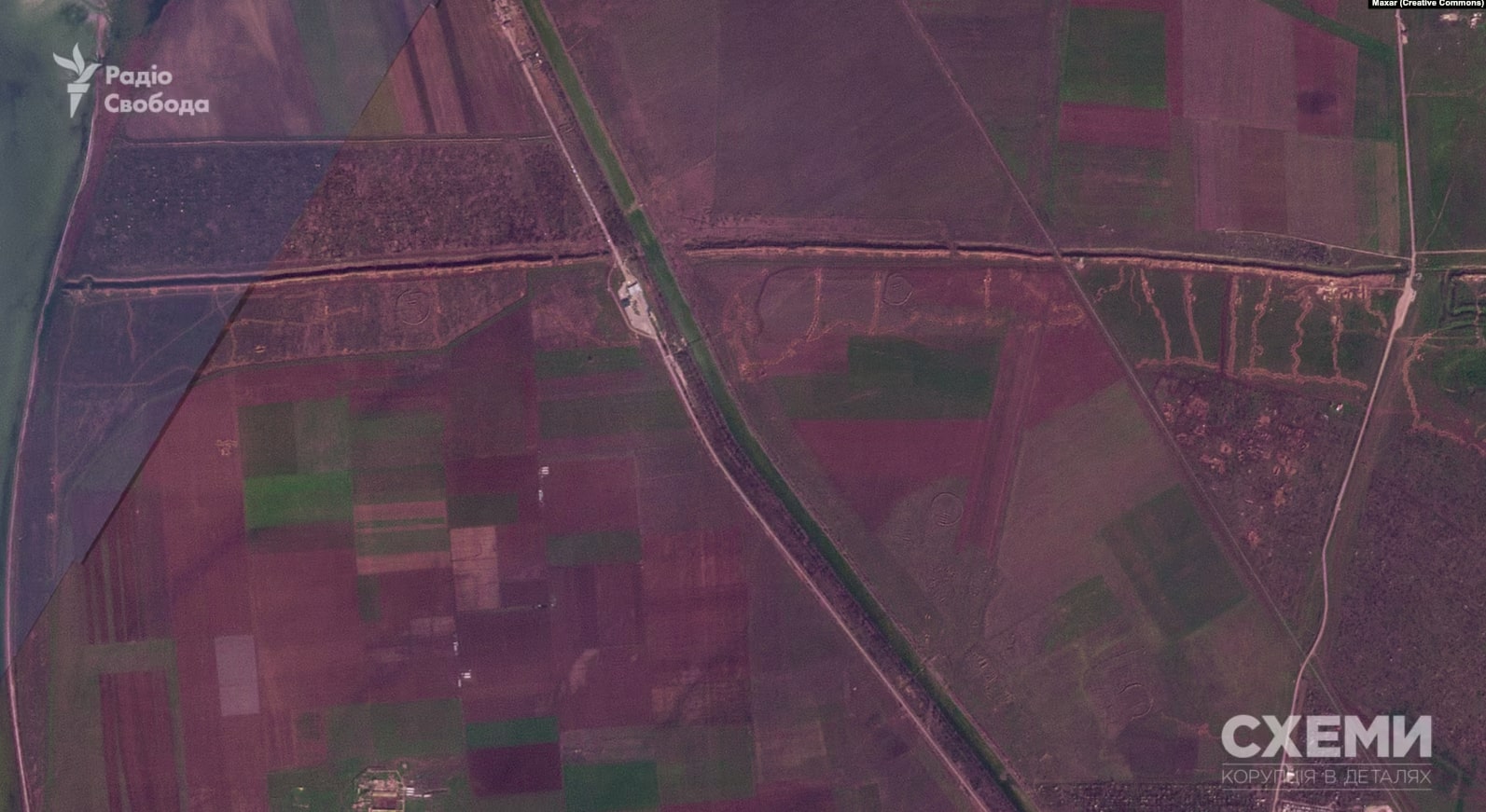 Russian trenches near Filativka village, Crimea. Source: Skhemy/Maxar 
Russian troops have built two lines of trenches on the narrow isthmus leading to the peninsula, according to satellite images, Skhemy reports.
In November 2022, the line of trenches was already visible, and by March 2023, it was branched out. The lines are connected by trenches, equipped positions and military equipment stays between them.
The military intelligence of Ukraine noted that Russia is strengthening the north of Crimea the most.
"The infrastructure is in combat readiness: a powerful ground and aviation component located on the territory of Crimea, combat aircraft. About ninety planes and about sixty combat helicopters are located in Crimea. A defense group was created, which is currently carrying out measures regarding the preparation of fortifications and the defense line equipment," commented the deputy head of the Military Intelligence of the Ministry of Defense of Ukraine Vadym Skibitskyi.
Tags: Russia-occupied Crimea