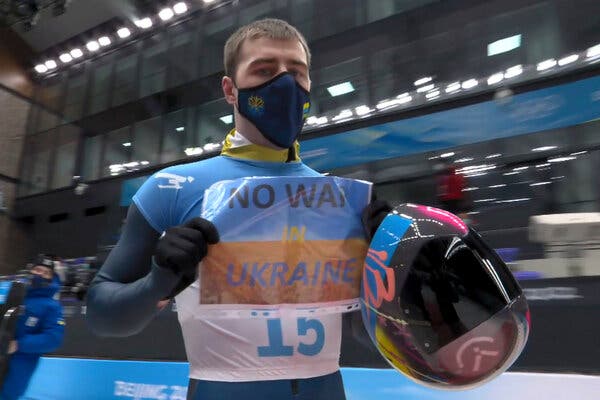 Ukrainian skeleton athlete Vladyslav Heraskevych flashed a small sign that read "No War in Ukraine" at the Beijing Olympics on 11 February. 
According to Ukraine's Secretary of the Cabinet of Ministers, Oleh Nemchinov, Ukrainian athletes will boycott Olympic tournaments where Russian or Belarusian athletes are competing. Nemchinov announced this decision on a national telethon, stating that Ukraine's Cabinet of Ministers had approved the proposal put forth by Ukraine's Minister of Youth and Sports, Vadym Huttsait, to only participate in qualifying competitions for the 2024 Olympics where Russians or Belarusians are not present.
This decision comes in response to the International Olympic Committee's updated recommendations regarding the participation of athletes from Russia and Belarus in competitions. According to the decision, federations are recommended to return Russian and Belarusian athletes in a neutral status but only for individual events and not for team events.
At present, the decision has not been published on the Ukrainian government's website, so the specific details of how it will be implemented are unclear.
Related:
Tags: 2024 Olympics