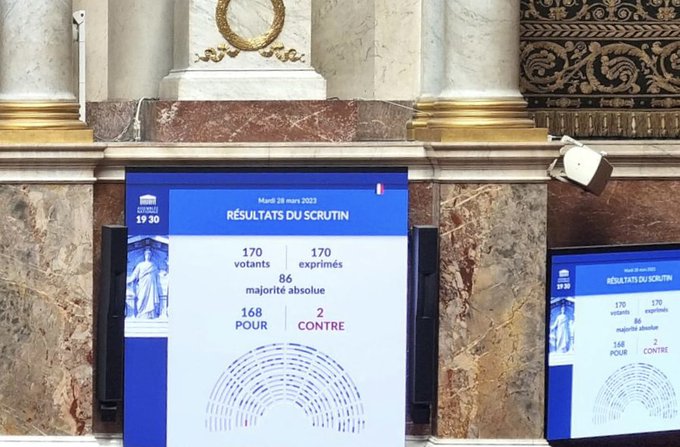 Photo: Twitter/ZelenskyyUa 
On 28 March, the French Parliament recognized the Holodomor of 1932-1933 as genocide against the Ukrainian people, Ukrainian President Volodymyr Zelenskyy reported on Twitter.
The Holodomor was Stalin's man-made that killed roughly four million Ukrainians.
"The [French] Parliament's recognition of the Holodomor of 1932-1933 as genocide of the [Ukrainian] people is important and symbolic. We're grateful for [France's] strong contribution to exposing the crimes of totalitarian Russia, past and present," Zelenskyy wrote on Twitter thanking France.
France becomes the 26th country to recognize the Holodomor as genocide.
✅ Reconnaissance et condamnation de la grande famine de 1932-1933, connue sous le nom d'Holodomor, comme génocide | L'Assemblée nationale a adopté la proposition de résolution.
En savoir plus ➡️ https://t.co/otnghwkDZT#DirectAN pic.twitter.com/RdyBzRwvqI

— Assemblée nationale (@AssembleeNat) March 28, 2023
Iceland joins 25 countries that recognize Holodomor as genocide against Ukrainians
Read also: