The Military Media Center has reported that five civilians were killed and 25 were injured on 25 March in the Russian shelling of eight regions of Ukraine.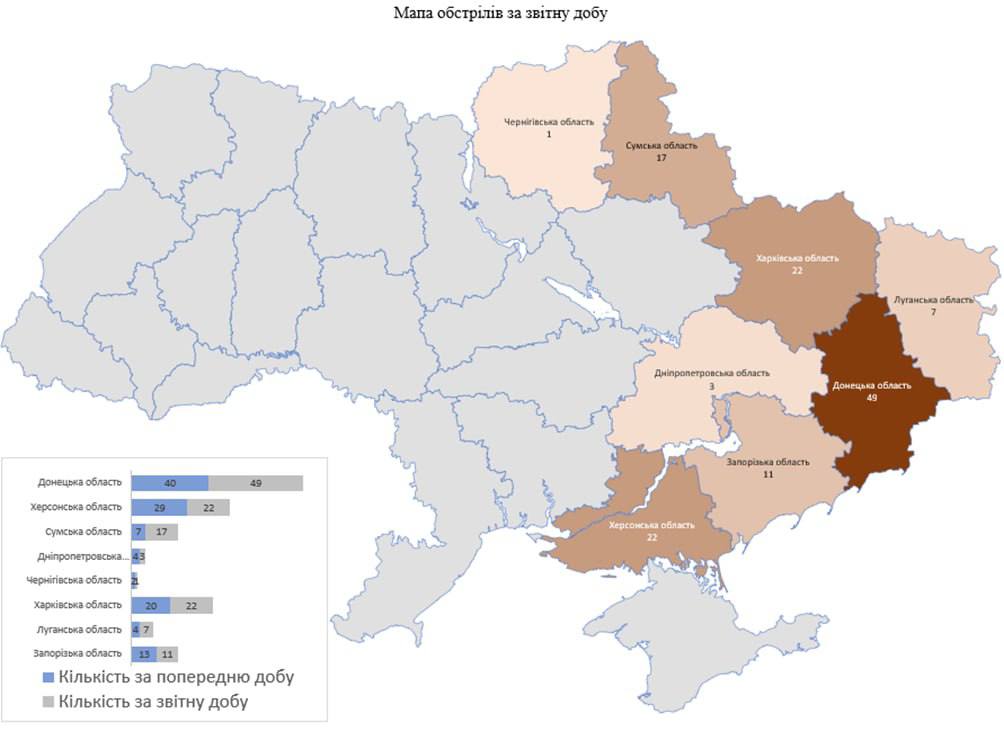 According to the channel, Russian troops shelled Donetsk, Kherson, Sumy, Dnipropetrovsk, Luhansk, Chernihiv, Kharkiv, and Zaporizhzhia oblast from artillery, surface-to-air missile systems S-300, mortars, tactical aircraft, and strike unmanned aerial vehicle Lancet.
In addition, 63 infrastructure objects were damaged in the attacks.