Ukraine has liquidated Russian commander Dmitry Lysitsky, who ordered the killing of Ukrainian defenders who tried to break through the Russian encirclement of Ilovaisk in 2014, Ukrainian military journalist Yuriy Butusov has reported.
According to him, the elimination of the Russian commander was a part of the revenge operation for the Ilovaisk massacre, in which 366 Ukrainian soldiers were killed, nearly 450 wounded, and 300 imprisoned during the battle for Donbas.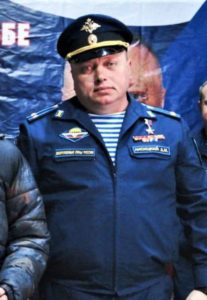 The Ilovaisk tragedy is one of the deadliest battles in Ukrainian history.
At the end of August 2014, after fierce fighting, Ukrainian soldiers were encircled by the Russian military near Ilovaisk.
According to the mutual agreement between Russia and Ukraine, the defenders were supposed to exit from the town through the humanitarian "corridor". However, Russian troops began shelling when Ukrainian soldiers tried to pass it.