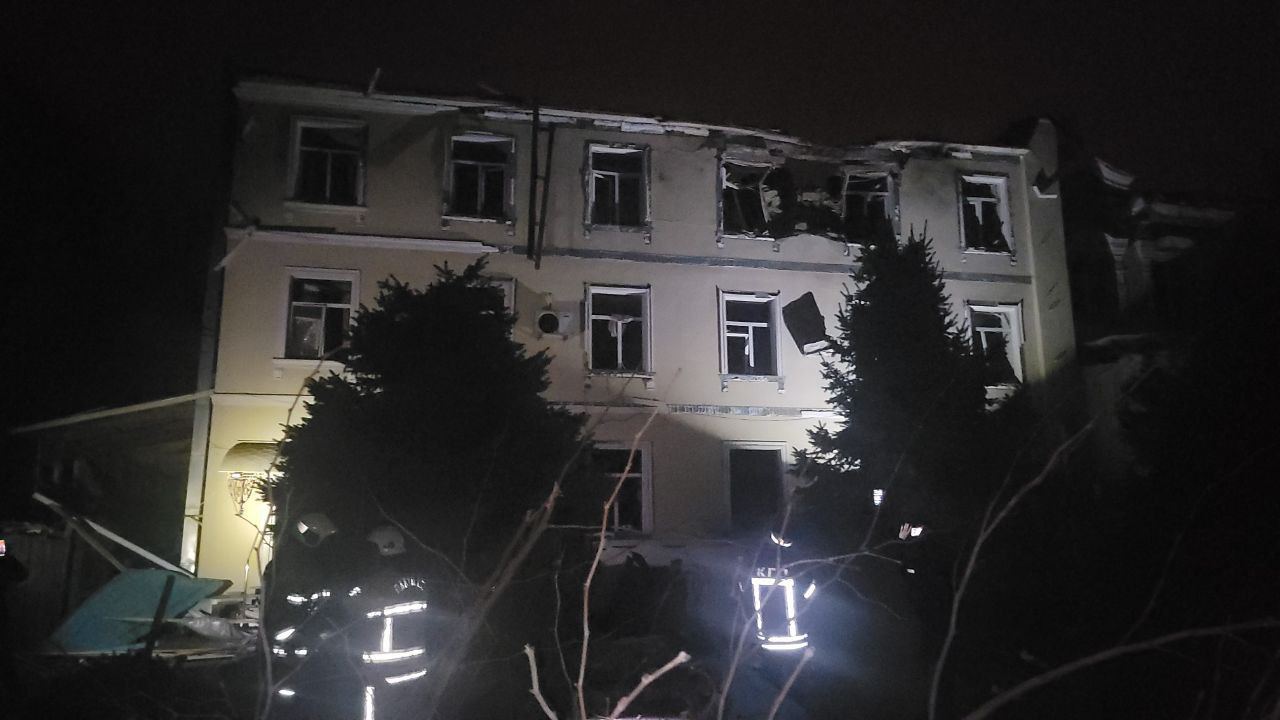 Residential house on the premises of a Moscow-patriarchate monastery hit by a Russian missile on the evening of 21 March in Odesa. Photo: Facebook/Operational Command South of the Armed Forces of Ukraine. 
The Russian Sukhoy Su-35 fighter jets launched missiles from the Black Sea towards Odesa City, Odesa Raion Military Administration reported.
"Thanks to the efficient work of the air defense forces, a portion of the missiles were destroyed, but there were hits that resulted in partial damage to a civilian house. There are injuries; preliminarily, no one was killed. As of 20:40, the fire was contained by the State Emergency Service units," the administration wrote.
According to the public broadcaster Suspilne citing Odessites, at 19:42, ten minutes after the announcement of an air raid alert, explosions rang out in Odesa. The odor of smoke spread across one of the districts of Odesa. At 20:15, the alarm was canceled.
The Air Force command of the Armed Forces of Ukraine later reported that Ukrainian air defenses shot down two Kh-59 air-to-surface guided air missiles fired by Russian Su-35 fighters from the Black Sea at around 19:40.
Update:
The President's Office says Russians launched four Kh-59s, two slipped through air defenses, hitting Odesa City:
"A three-story building on the territory of a monastery was damaged, we know about three injured people," the message reads.
https://twitter.com/EuromaidanPress/status/1638276585244577798?jkhhjgkj
Update:
According to an update of the Operational Command South of the Armed Forces of Ukraine, Russian fighter jets launched three missiles, two were shot down, one hit a three-storey building of a monastery by the Ukrainian Orthodox Church of the Moscow Patriarchate, injuring four people. Three sustained light injuries caused by the blast wave, one was hospitalized.
Update:
The local newspaper Dumskaya says its correspondent on the scene reported that a three-story dormitory for pilgrims was damaged on the premises of the monastery.
Read also:
Tags: Odesa, Russian missile attacks