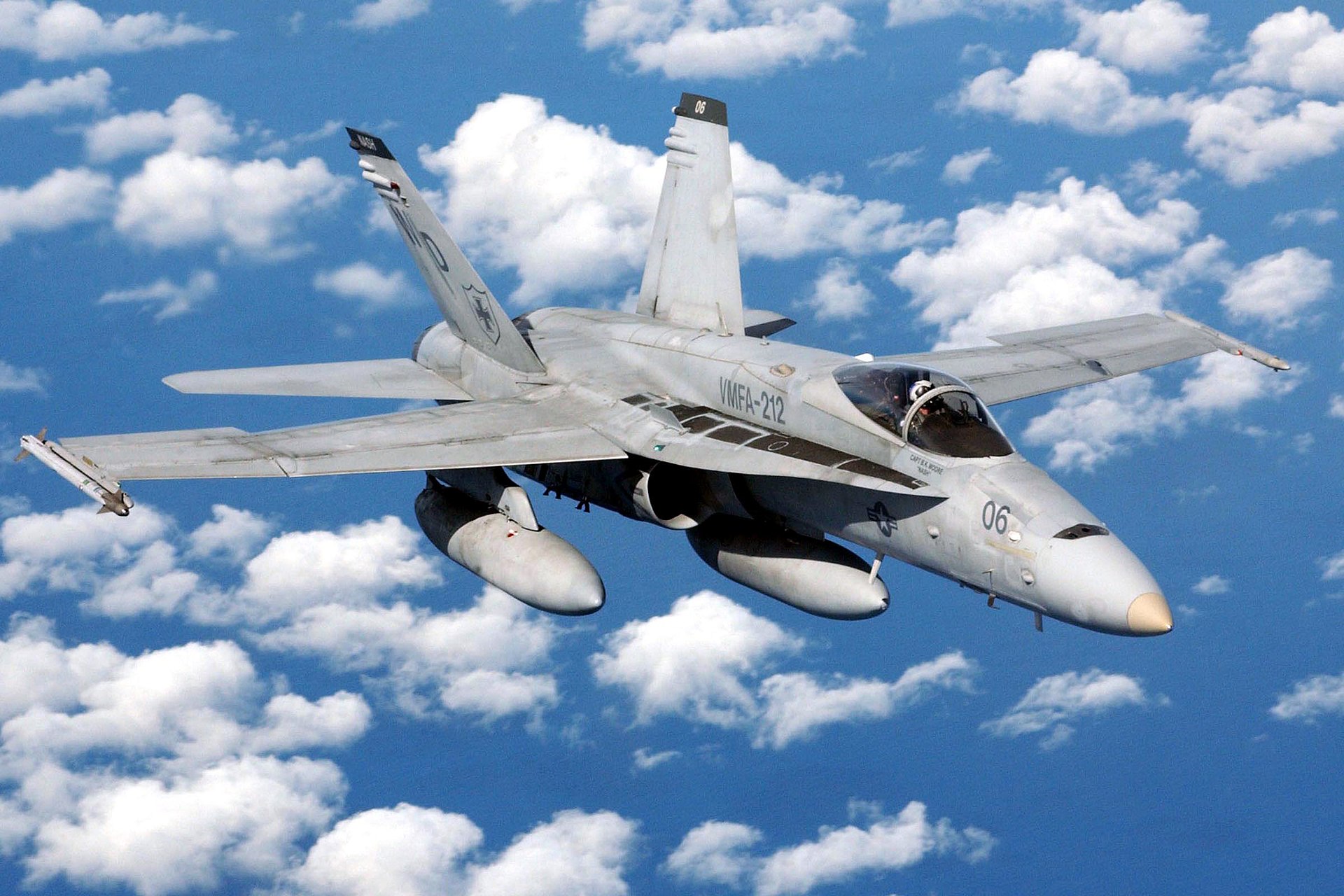 US Marine Corps' McDonnell Douglas F/A-18C Hornet over the South China Sea on 8 October 2003. Illustrative image: Wikimedia Commons 
During her visit to Ukraine on March 10, Finnish Prime Minister Sanna Marin said that Finland should discuss supplying Hornet fighter jets to Ukraine:
"Yes, I think we can also have a discussion regarding the Hornets, whether it would be possible to hand them over to Ukraine and what kind of training it would need," she said in Kyiv.
Finland's current fleet of 62 McDonnell Douglas F/A-18 Hornets will be phased out by 2030. Those will be gradually replaced with 64 Lockheed Martin F-35A new fighter jets between 2025 and 2030.
Finland's Defense Minister Antti Kaikkonen said that by the end of the decade, the Finnish Hornets would start to reach the end of their useful life:
"Therefore, handing over the Hornets to Ukraine in the next few years or even later seems to be quite a difficult task," Kaikkonen told MTV Uutiset.
YLE reported that Kaikkonen said:
"Marin has not discussed the idea with me in advance."
Finnish President Sauli Niinistö noted:
"There has been no discussion with anyone about the matter."
The Finnish Defense Forces have not discussed the possible handover of Hornet fighters to Ukraine, Finnish Air Force Commander, Major General Juha-Pekka Keränen, said on 11 March, according to Helsingin Sanomat:
"We haven't discussed the matter in the defense forces, and I'm not aware of any related assignments from the Ministry of Defense," Keränen told HS by email. "I understand that the prime minister also meant a possible later examination of the matter when the Hornets are leaving."
Keränen says the Finnish Defense Forces cannot afford to give up the Hornet fleet until the replacement F-35As are operational. Moreover, if Finland decides to hand over its Hornets, this would require permission from the US, the airworthiness of the fighters would have to be approved, and pilot training would also be a challenge. Plus, the minimum requirement would be an investment in making the structural updates necessary for airworthiness.
Finland could consider supplying F/A-18 Hornet combat aircraft to Ukraine – PM Marin
Tags: F/A-18 Hornet, Finland