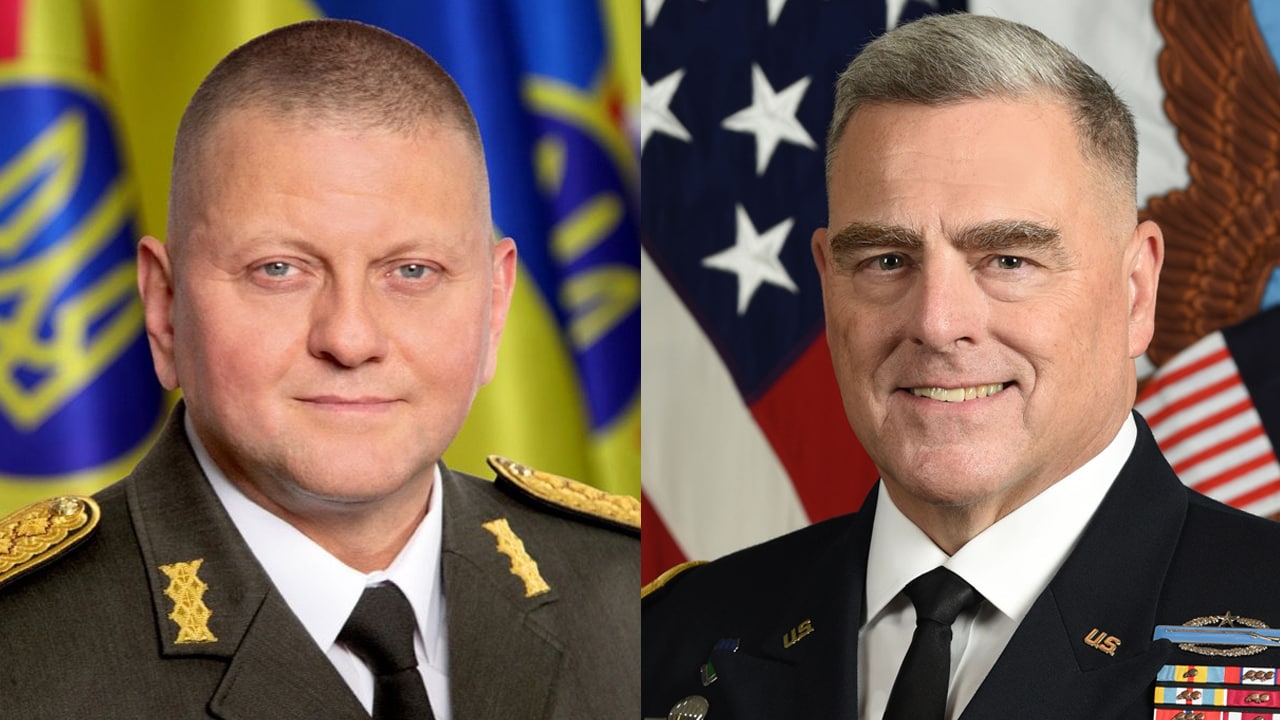 The Commander-in-Chief of the Armed Forces of Ukraine, General Valerii Zaluzhnyi had a phone conversation with the Chairman of the United States Joint Chiefs of Staff, General Mark A. Milley on 11 February 2023.
Credit: mil.gov.ua 
On 11 March 2023, the Commander-in-Chief of Ukraine's Armed Forces General Valerii Zaluzhnyi talked over the phone with the US Chairman of Chiefs of Staff General Mark Milley.
The top military chiefs discussed the supply of ammunition and military gear that Ukraine needs to repel the Russian invasion, General Zaluzhnyi informed. Apart from that Zaluzhnyi stressed the importance of strengthening Ukraine's air defense capabilities in the face of Russian missile and drone attacks. It is the second conversation between generals Zaluzhnyi and Milley this week. The last one was on Wednesday, 8 March.
Zaluzhnyi informed his colleague about the current situation on the battlefield and expressed gratitude for the support that the US provides to Ukraine.
"I am grateful to US President Joe Biden, General Mark Milley personally and the entire American people for their unwavering support of Ukraine," Valerii Zaluzhnyi concluded.
Related:
Tags: military aid to Ukraine, Russian invasion of Ukraine, USA