The frontline in Bakhmut, the epicenter of battles in Donbas, runs down the center of the city, which gives Ukrainian defenders opportunities to demolish Wagner troops in urban warfare; however, the Ukrainian army's supply lines remain challenged, the British Defense Intelligence says in its daily update:
"Over the last four days, Wagner Group forces have taken control of most of eastern part of the Donbas town of Bakhmut. In the town centre, the Bakhmutka River now marks the front line.
Ukrainian forces hold the west of the town and have demolished key bridges over the river, which runs through north-south through a strip of open ground 200m-800m wide, between built up areas.
With Ukrainian units able to fire from fortified buildings to the west, this area has become a killing zone, likely making it highly challenging for Wagner forces attempting to continue their frontal assault westwards.
However, the Ukrainian force and their supply lines to the west remain vulnerable to the continued Russian attempts to outflank the defenders from the north and south."
In recent months, Bakhmut has been the site of intense fighting in Ukraine. Ukrainian commanders have made the decision to stay in the city, citing the defense strategy as a means of weakening the most capable Russian forces.
Meanwhile, as previously noted by the British Ministry of Defense's intelligence community, the Ukrainian defense of Bakhmut is continuing to exhaust the Ukrainian defenders and Russian invaders.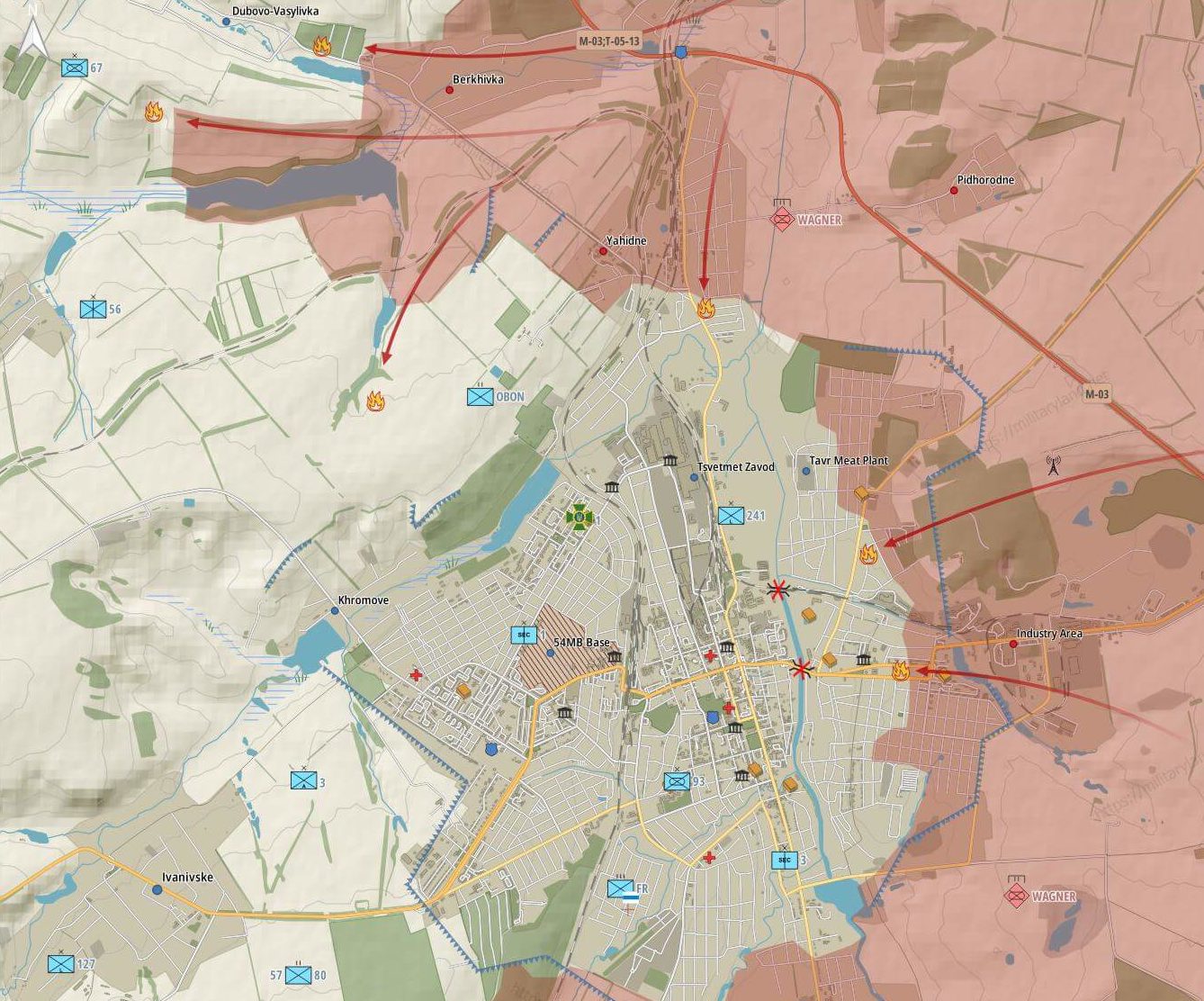 The map of Bakhmut as of 3 March, as per military land
Satellite images show widespread destruction in Bakhmut — NYT
Tags: Bakhmut