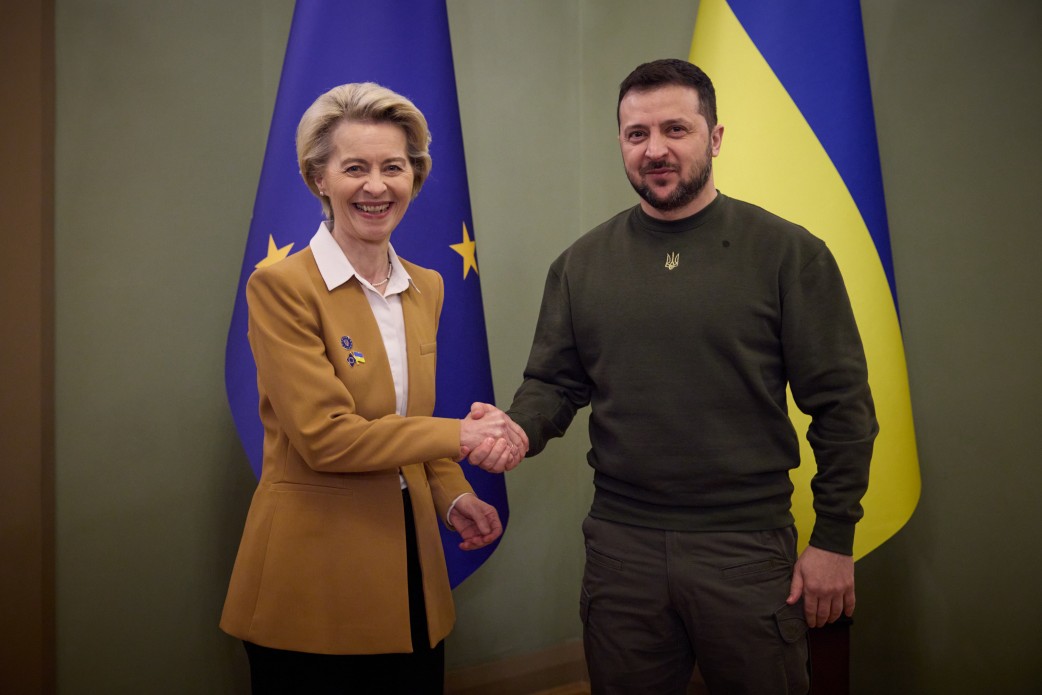 The President of the European Commission, Ursula von der Leyen, believes that Ukraine will become a member of the European Union. She stated this on Thursday during a joint meeting of the European Commission and the Government of Ukraine in Kyiv, the correspondent of European Pravda reports.
Von der Leyen said that the movement of Ukraine helps not only Ukraine itself, but also the European Union and emphasized that she is in favor of strengthening business cooperation. "Our meeting is a signal to European investors," she explained.
A delegation of 15 European Commissioners arrived in Kyiv on February 2.
Tags: EU, EU Comission, Ukraine EU