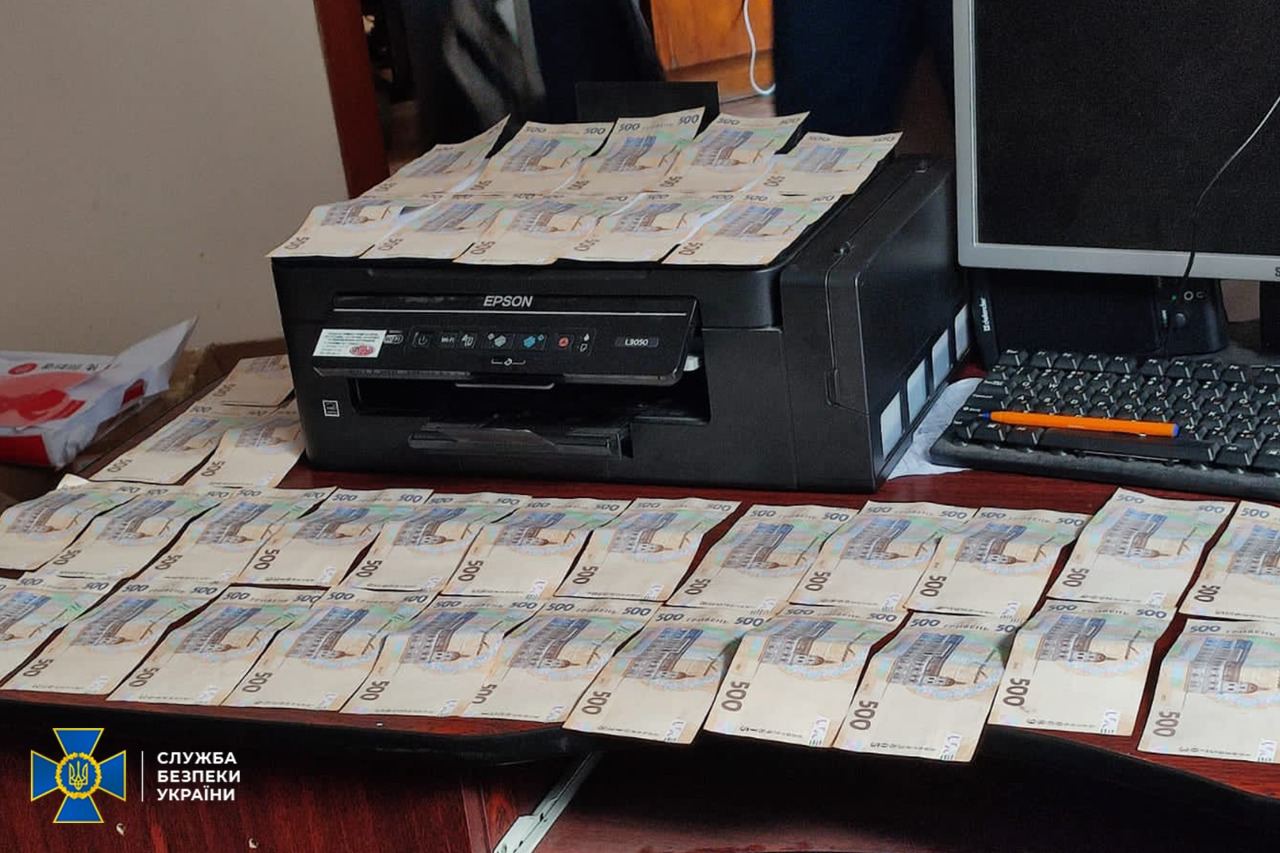 The money transfer was documented and perpetrator received an additional suspicion of attempting to give a bribe. Photo: SBU
A resident of Snihurivka in Ukraine's Mykolativ Oblast supported the Russian troops during the occupation and helped them sell the looted property of Ukrainians. Employees of the Security Service of Ukraine (SBU) detained the collaborator in the course of stabilization measures after the liberation of the Mykolaiv Oblast.
"However, during the pre-trial investigation, the perpetrator offered money to the SBU investigator for "assistance" in avoiding criminal responsibility. After receiving the "offer", the officer of the Ukrainian security service immediately reported. The transfer of money was documented," the Security service wrote. 
Based on the documented fact, the collaborator was additionally notified of the suspicion under Part 3 of Art. 369 of the Criminal Code of Ukraine (offer, promise, or giving an illegal benefit to an official). He is currently facing an additional term of imprisonment.