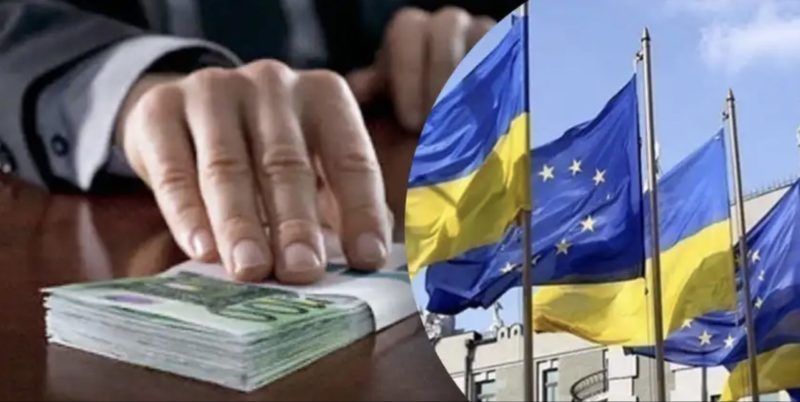 EU reacts to anti-corruption drive resignations in Ukraine/ Source: collage, Channel 24 
European Pravda reports that the EU welcomes the fact that the Ukrainian government is taking corruption allegations against high-ranking officials seriously.
"We note that the National Anti-Corruption Bureau of Ukraine (NABU) is investigating these cases. You are well aware that, as a general rule, we do not comment on ongoing criminal investigations, but we do appreciate the fact that Ukrainian authorities are taking these matters seriously," Ana Pisonero, the spokesperson for the European Commission, commented on the wave of resignations within the Ukrainian government.
Moreover, as part of the EU membership process, Ukraine is expected to intensify its fight against corruption, particularly at the highest levels, according to her.
Following the publication of the EU's opinion, Ukraine has taken a number of anti-corruption measures, including appointing the head of the Specialised Anti-Corruption Prosecutor's Office and initiating the search for a new director of NABU, according to Pisonero.
"Of course, there will be additional actions to strengthen anti-corruption institutions," Pisonero added, recalling that the EU will evaluate Ukraine's progress as a top priority in the fall of 2023.
She also emphasizes that anti-corruption measures are an integral part of Ukraine's EU accession process and one of the prerequisites for providing macro-financial assistance to the country.
On 24 January, the Cabinet of Ministers of Ukraine made several personnel-related decisions, including the dismissal of six deputy ministers and the agreement to dismiss five heads of oblast military administrations.
In recent months, corruption scandals have involved officials and deputies at various levels in Ukraine.
In particular, the head of the Dnipro Military Administration, Valentyn Reznichenko, is a suspect in the criminal proceedings opened as a result of an investigation by "Ukrainska Pravda" and "Schemy" into his close friend's company, which received UAH 1.5 billion ($406 million) for roads in the region.
On 21 January, the NABU searched and detained Vasyl Lozynskyi, the Deputy Minister of Hromada, Territory and Infrastructure Development. According to Ukrainska Pravda, Lozynskyi is accused of receiving a $400,000 bribe while purchasing generators.
President Volodymyr Zelenskyy referred to the dismissal of Vasyl Lozynskyi as a signal to anyone whose actions or behavior violated the principle of justice and vowed to take "powerful, necessary steps."
Read also:
Corruption scheme of Ukraine's deputy minister of infrastructure revealed
Ukraine's deputy minister of infrastructure was detained by anti-corruption bureau and dismissed from office
Sunset of the oligarchs: Ukraine's war-time nationalization of strategic enterprises rectifies past sins
Tags: corruption in Ukraine, EU membership, fight against corruption, NABU