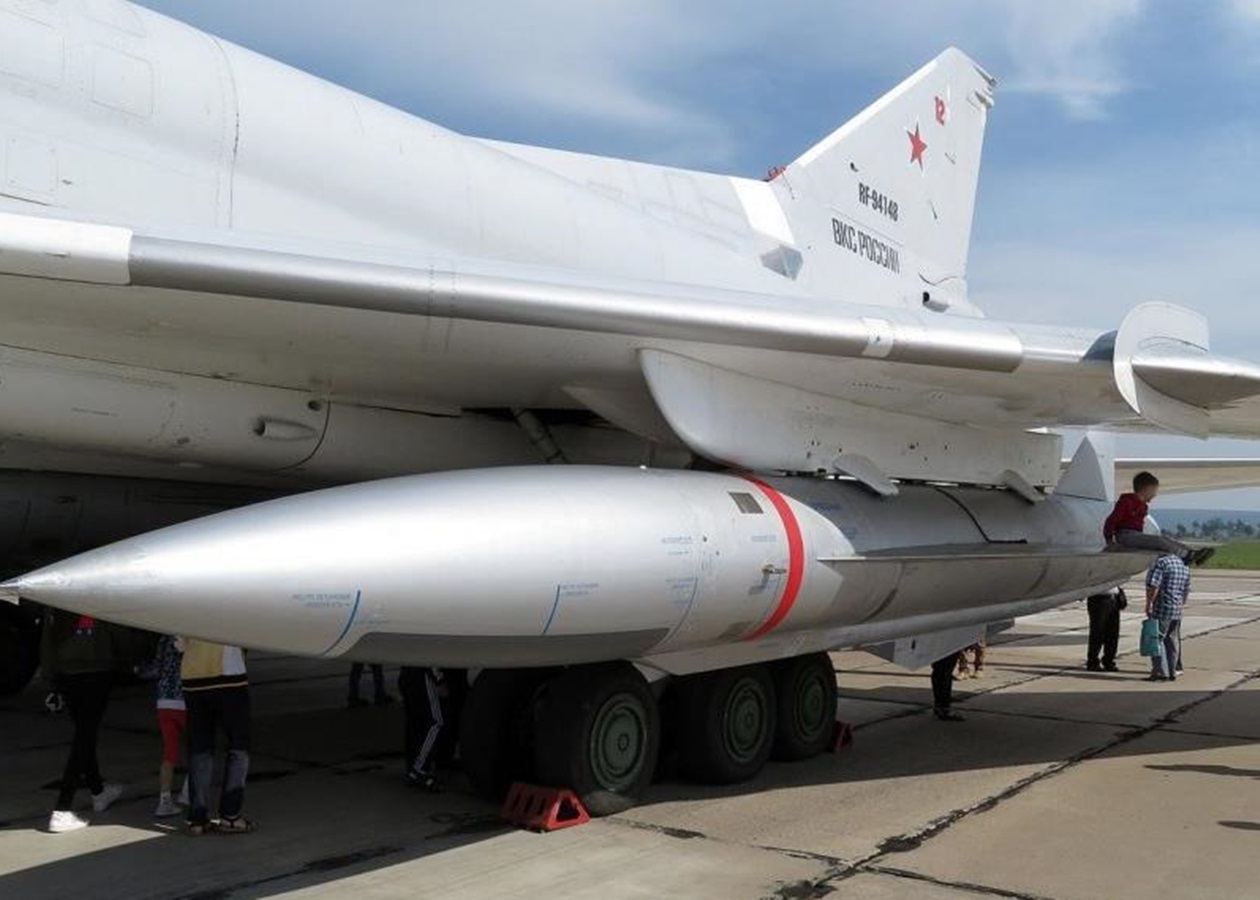 In its 14 January missile attack on Ukraine, Russia demolished an apartment block in Dnipro with Kh-22 missiles, a type that Ukraine's air defense can't shoot down.
This official statement from Ukraine's Air Force, signed by Commander of the Air Forces of Ukraine Lieutenant General Mykola Oleshchuk, means that the strike that killed 14 people in the central-Ukrainian city could not be a result of the work of air defense, as President Office advisor Oleksiy Arestovych claimed that evening.
According to the Air Force, five Kh-22 cruise missiles were launched from five Russian Tu-22m3 long-range bombers above the Kursk Oblast and the Sea of Azov on 14 January.
"There is no doubt" that one of the Kh-22 missiles launched from the Kursk Oblast at about 15:30 hit a high-rise building in the city of Dnipro, the Air force said: radar detected the approximate launch site, altitude, flight speed.
"The Armed Forces of Ukraine have no firepower capable of shooting down this type of missile. Since the beginning of Russia's military aggression, more than 210 missiles of this type have been launched at the territory of Ukraine. None of them has been shot down by air defense systems," the Air Force said.
That is the rocket used against an ordinary apartment block in Dnipro today. Warhead mass 1 tonne (1000 kg, 2250 lbs) of highly efficient explosive RDX (hexogen). Originally designed in 1960s to attack air carriers. But Russians decided to use against civilans. See below: pic.twitter.com/A6iklN8CEV

— Andriy P. Zagorodnyuk (@Andriypzag) January 14, 2023
The weight of the X-22 warhead is about 950 kg. The maximum range is up to 600 km. It is usually used to attack air carriers.
"When used from long distances, the deviation from the target can be hundreds of meters.
Only anti-aircraft missile systems, which in the future may be provided to Ukraine by Western partners (such systems as Patriot PAC-3 or SAMP-T), are capable of intercepting these air targets," Ukraine's Air Force said.
Ukraine was reported to shoot down 25 of 38 Russian missiles that day.
Ukraine's air defense downed 25 out of 38 Russian missiles during massive attack
Earlier in the day, Ukraine's Air Force spokesman Yuriy Ihnat said that Russia fired the same type of missile on a shopping mall in Kremenchuk this summer.
Russians fired missiles at a shopping mall in Kremenchuk, where more than 1,000 civilians could have been at the time, "The number of victims is hard to imagine" – Zelenskyyhttps://t.co/gjbomaOgWL https://t.co/vH4hUAZhT9 pic.twitter.com/mkBpS8vZv6

— Euromaidan Press (@EuromaidanPress) June 27, 2022
"A missile with a warhead of 950 kilograms, which is called an aircraft carrier killer, is designed to destroy aircraft carrier groups at sea, it can be equipped with a nuclear warhead. And such a missile hits a densely populated city with people… There is no explanation and justification for this terrorist act."
Related:
Ukraine's air defense downed 25 out of 38 Russian missiles during massive attack
At least 12 killed in Ukraine after massive Russian missile strike: updating
Tags: air defense, Dnipro, Kh-22, Russian missile attacks