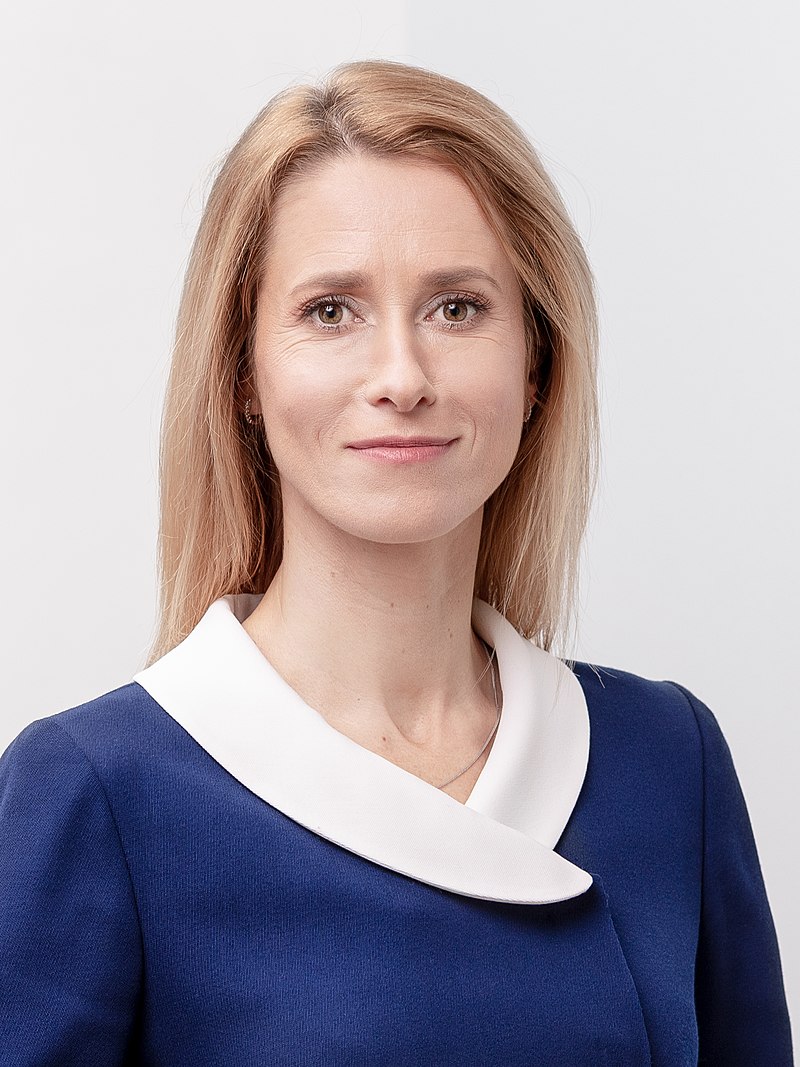 Estonia's Prime Minister Kaja Kallas. Photo from Wikipedia 
Estonia plans to introduce a legal procedure for seizing Russian assets with a bid to deliver funds frozen under European Union sanctions to Ukraine, Bloomberg reports.
Therefore, the Estonian government moves ahead of other EU countries in an effort to elaborate the legal framework that will help Ukraine get the frozen Russian assets to rebuild the country after the Russian-Ukrainian war is over. The legal procedure is supposed to come by the end of January, according to Mihkel Tamm, a spokesman for Estonia's foreign ministry.
Estonia plans to present the legal blueprint by the time the European Commission develops the arrangement to deal with €300 billion in Russian central-bank reserves and billions more in frozen assets of sanctioned Russian oligarchs.
"The EU countries need to take work forward on securing accountability for the crime of aggression and to use Russia's frozen assets," Estonian Prime Minister Kaja Kallas claimed last December.
According to the estimates of Estonia's authorities, the frozen funds in Russian-owned accounts in Estonia amount to approximately €20 million.
Germany's government is also open to converting the frozen Russian assets to aid for Ukraine if all legal issues are resolved, according to Bloomberg.
Related:
Tags: aid for Ukraine, Estonia, Russian assets, Russian invasion of Ukraine, Ukraine-Estonia relations