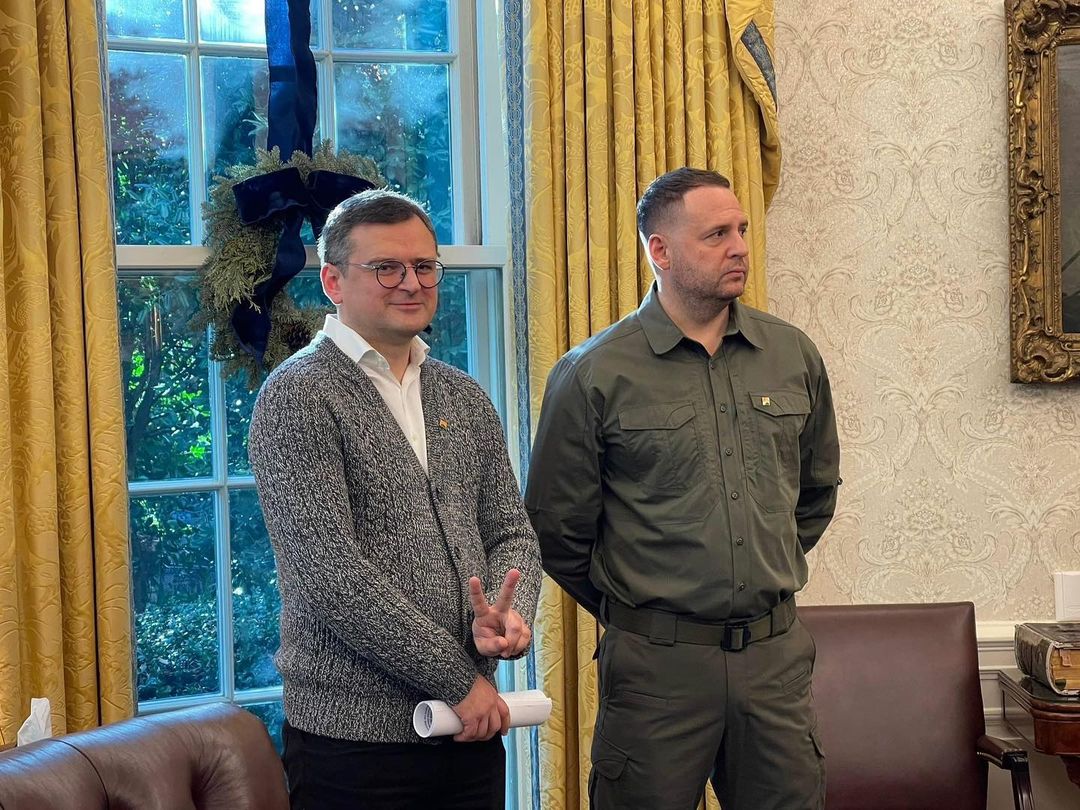 Left: Ukrainian Foreign Minister Dmytro Kuleba; right - President's Office Head Andrii Yermak. Photo: Kuleba's Instagram 
The decisions of France, Germany, and the US to supply new weapons, especially NATO-produced armored vehicles, to Ukraine, shows that the time of taboos on weapons is over, says Ukraine's Foreign Minister Dmytro Kuleba.
Kuleba stressed that this year Ukraine will receive weapons from the allies that it failed to receive in 2022.
"The first week of 2023 serves as proof. Wheeled tanks and armored vehicles from France, Bradley and Marder armored personnel carriers from the United States and Germany, an additional German Patriot battery, ammunition and much more. And just wait for the announcement of a new American package," the Minister listed the latest promises of weapons for Ukraine from its western allies.
Kuleba noted that Ukrainian President Zelenskyy is holding a "real diplomatic marathon" this week, negotiating with three or four leaders every day, and some decisions on the supply of weapons are made right during the conversations.
"Thanks to this hard work and heroism of the Armed Forces of Ukraine and all the Defense Forces of Ukraine, the diplomatic team of the President managed to convince the allies: the time of taboo on weapons has passed. We are entering a decisive phase. There can be only one goal: the victory of Ukraine. This is the only way to ensure lasting and just peace and security in Europe.
Hence – a cascade of good news about weapons, and then there will be even more. And after each such news, the gnashing of teeth in the Kremlin and crying on Russian TV will become stronger and stronger," Kuleba wrote.
On January 5, after a call between the leaders of the United States and Germany, Joe Biden and Olaf Scholz, an announcement was made that the United States intends to provide Ukraine with Bradley infantry fighting vehicles, and Germany plans to transfer Marder armored vehicles.
In addition, Germany, following the United States, will supply Ukraine with an additional battery of the Patriot missile defense system.
The day before, French President Emmanuel Macron announced that French AMX-10 RC wheeled tanks would be delivered to Ukraine.
US, Germany to supply IFVs to Ukraine; Germany to give Patriot SAM – Biden after call with Scholz