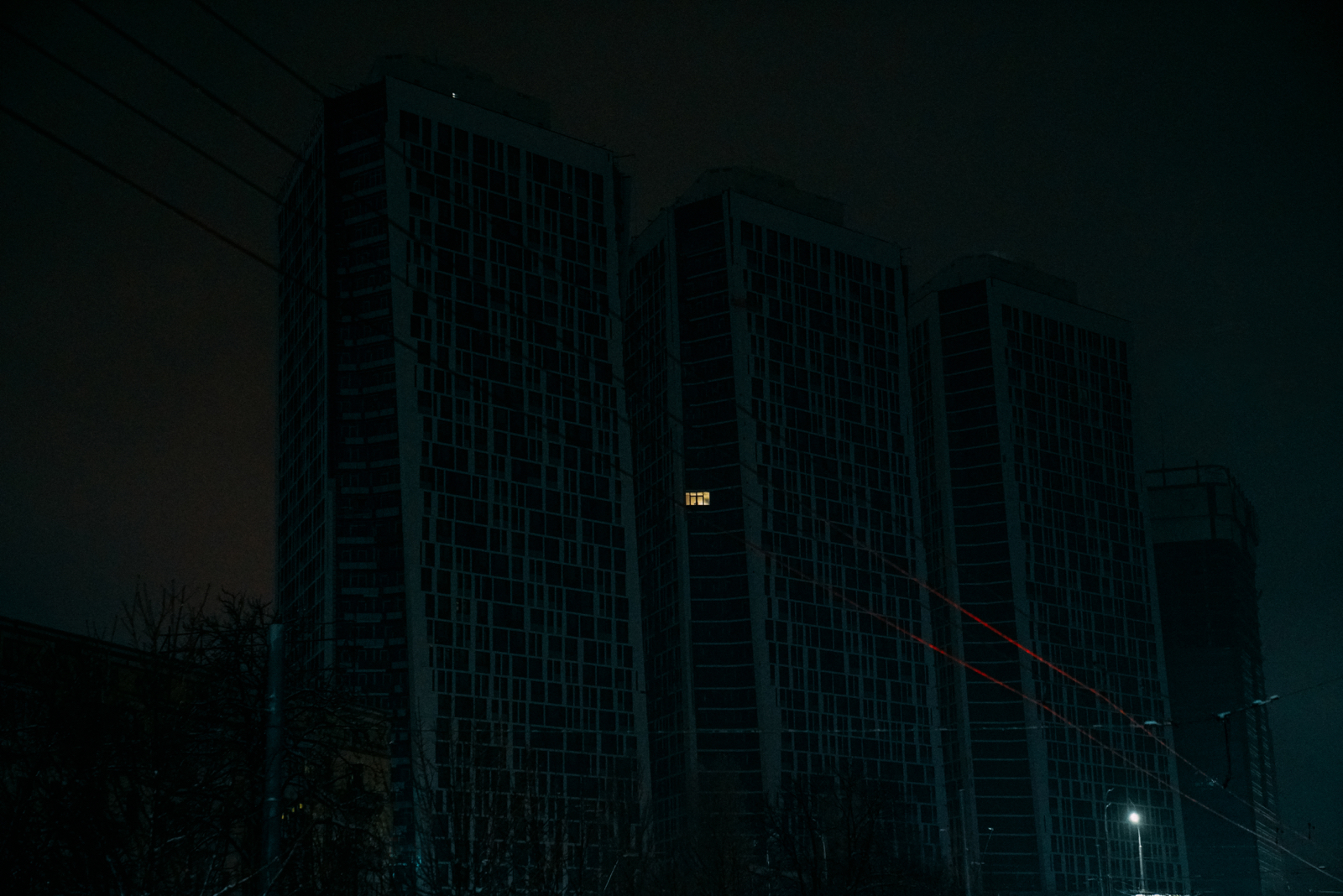 A lone window is illuminated in a dark building amid power outages in Kyiv. Photo: Serhiy Ristenko 
Today emergency services have restored heating in Kyiv after the Russian massive missile attack damaged critical civilian infrastructure on 16 December, the Mayor of Kyiv Vitalii Klitchko reports.
Ukrainian repair crews and emergency services eliminated breakdowns in the energy system allowing more than 70% of Kyiv residents to get access to electricity again.
The massive missile attack on Ukraine's critical civilian infrastructure damaged the energy system all over the country on 16 December, cutting millions of people off from electricity, heating, and water supply.
Russian massive missile attack damages nine power facilities, kills three, as Ukraine downs 60 of 76 missiles (updated)
Ukrainian emergency services have worked hard two days in a row to repair the energy system hit by the Russian missiles.
Related:
Tags: aid for Ukraine, Kyiv, Russian invasion of Ukraine, Russian missile attacks