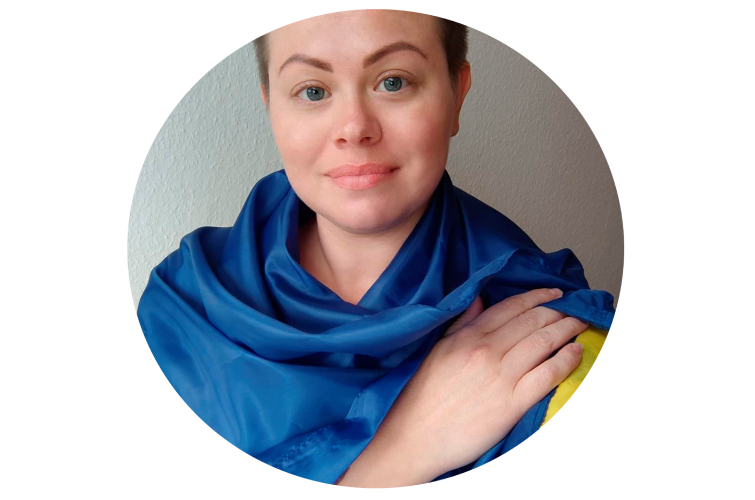 "I didn't want to die on the floor, I wanted to see the sky," Maryna from Borodianka near Kyiv who was evacuated by Ukrainian emergency services under Russian bombardment told Ukrainska Pravda.
She stayed in the basement during the Russian occupation. After several false evacuation alerts, possibly staged by Russian occupiers, she hardly believed it when Ukrainian emergency service came to the basement.
"I couldn't believe they were real. So I clung to one of those guys and prayed: 'Who are you? Tell me for sure if you are yours! Because if you set us up, I'll have time to maim or kill you!' That's what I said. Of course, I wasn't very adequate, I was scared and didn't trust anyone."
He convinced Maryna telling her a tongue twister that Russians are unable to pronounce phonetically
It was a moment of sad humor, Maryna. "Such a picture: I squeeze his hand as hard as I can, my tears roll down like a hailstorm, and the rescuer strokes my hand and tells a poem."
They were evacuated by Kamaz vehicles under Russian bombers circling in the sky.
"My family and I started to look at each other and mentally say goodbye. It was clear that this was the end. But the rescuer desperately decided to take us out even under the bombs. My father is 74 years old, he is blind in one eye.
At that moment, I felt such hatred for the Russians, which reached its peak. I looked at what my family had turned into, how they were sitting like frightened mice with white faces and were ready to climb into some crevice to survive. And you know, I thought that this happens only in movies, that a person gathers all his dignity in a fist at the last moment and does some desperate act. But that happened to me too. We were told not to look out the windows of the Kamaz, because the Russians might shoot. But I didn't want to die on the floor, I wanted to see the sky. I got up, looked out the window, and saw the sky," says Maryna.
"We saw things that, Lord, no one should see. Dogs that had no skin on them – just living corpses. A half-roasted pig that ran and screamed. People walking through some forests. Pillars of fire, burning houses," 
Tags: Borodyanka, Kyiv Oblast