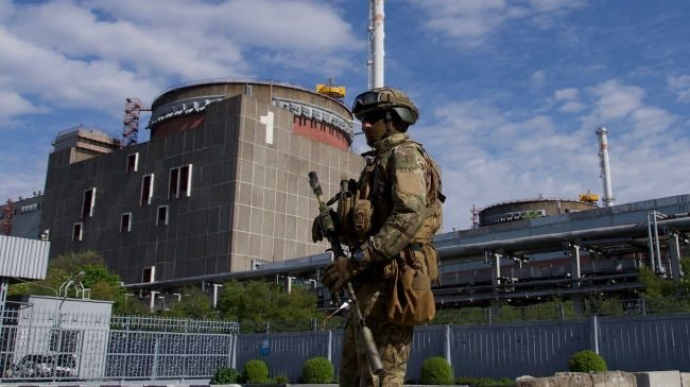 Russian soldier stands near the Zaporizhzhia NPP. Illustrative photo: Energoatom 
The Zaporizhzhia nuclear power plant in southern Ukraine is still under Russian control and will remain so, the Kremlin stated on November 28, after a Ukrainian official suggested Russian forces were preparing to leave, Reuters says.
The head of Ukraine's state-run nuclear energy company said on November 27 there were signs that Russian forces might be preparing to vacate Europe's biggest nuclear plant, which they seized in March, soon after invading Ukraine. The Kremlin dismissed the statement.
Ukraine's nuclear chief says there are signs Russia is about to leave occupied nuclear plant
Read also:
Conflation of nuclear accidents at Zaporizhzhia NPP likely part of Russia's op to undermine Western support for Ukraine – ISW
Russia denies IAEA full access to Zaporizhzhia nuclear plant after it was rocked by powerful explosions this weekend
Tags: Zaporizhzhia NPP