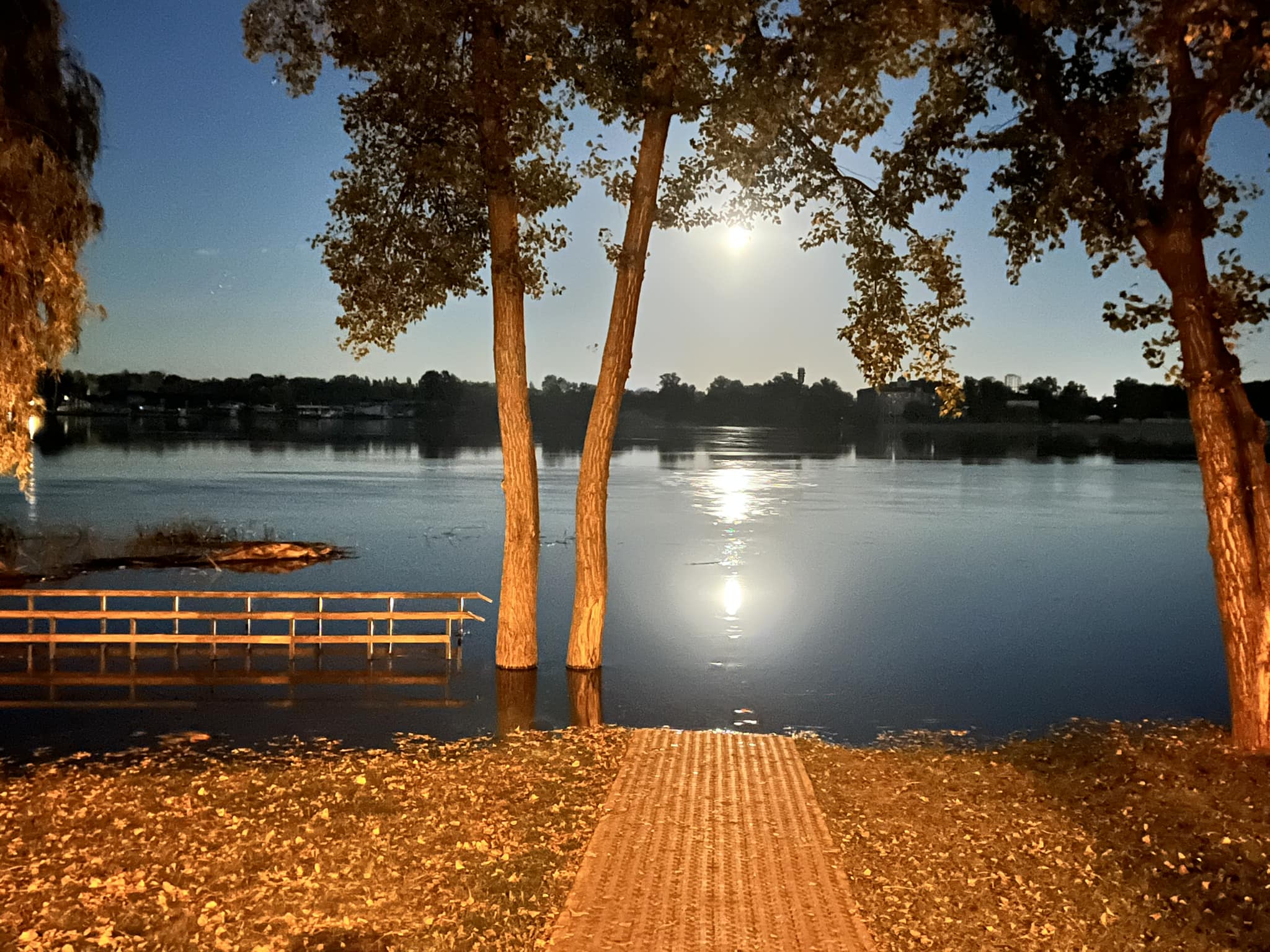 Dnipro in Kyiv in the evening of 11 October. Photo by Volodymyr Ariev. 
The water level in the Dnipro river has risen by 1 meter in Ukraine's capital due to the intensive work of the Kyiv and Kaniv Hydro Power Plants to support the energy system of Ukraine. This was explained by the director of the department of municipal safety Roman Tkachuk.

Also, after Russian missile strikes, districts of the Ukrainian capital Kyiv will face rolling blackouts districts by schedule, DTEK energy company said. Some districts can be switched off during 4 scheduled hours per day.