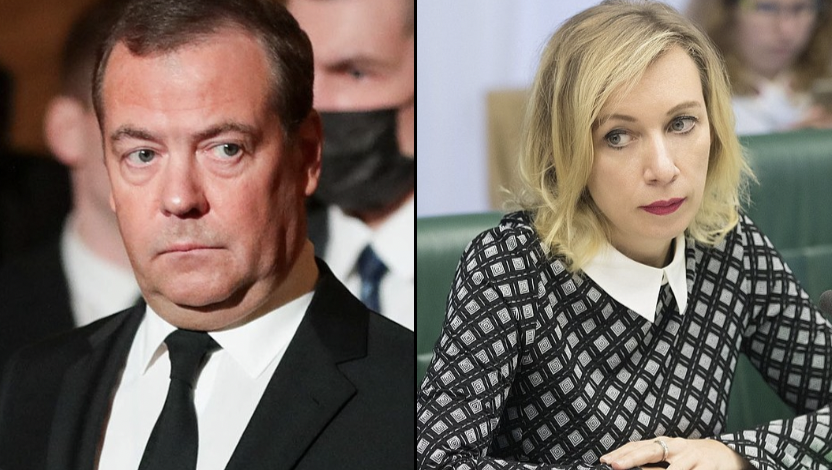 Former Russia's President Dmitrii Medvedev, Spokeswoman of Russian MFA Mariia Zakharova. Source: Wikipedia 
The Security Service of Ukraine (SBU) is looking for Deputy Chairman of the Security Council of the Russian Federation, former President of the Russian Federation Dmitrii Medvedev and spokeswoman of the Russian Ministry of Foreign Affairs Mariia Zakharova, Ministry of Internal Affairs reported.
Ukraine accuses Medvedev of encroaching on the territorial integrity and inviolability of Ukraine, committed by a representative of the authorities.
This Article provides for five to ten years in prison with or without confiscation of property.
Maria Zakharova is hiding from the pre-trial investigation since March 14. The Article of indictment against the Zakharovs is unknown.