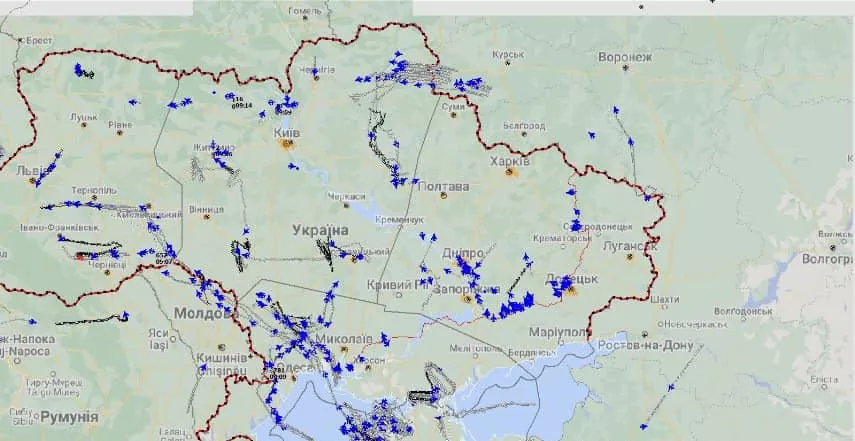 Russia's missile strikes across Ukraine on Oct. 10, as of 10:20-11:00. Source: FB post of Ukraine's Commander-In-Chief Valerii Zaluzhnyi  
Commander-in-Chief of the Armed Forces of Ukraine Valeriy Zaluzhnyi published a scheme of Russian strikes on the territory of Ukraine on Oct. 10 morning.
"We are forced to repel these attacks using Soviet-era weapons, which we also have in insufficient quantities," Zaluzhnyi said.
He noted that Russia used air-, sea- and land-based cruise missiles, ballistic missiles, anti-aircraft guided missiles, reconnaissance and strike UAVs of "Shahed-136" type.
Ukrainian defenders destroyed most of the missiles and ammunition.
Tags: Russian missile attacks