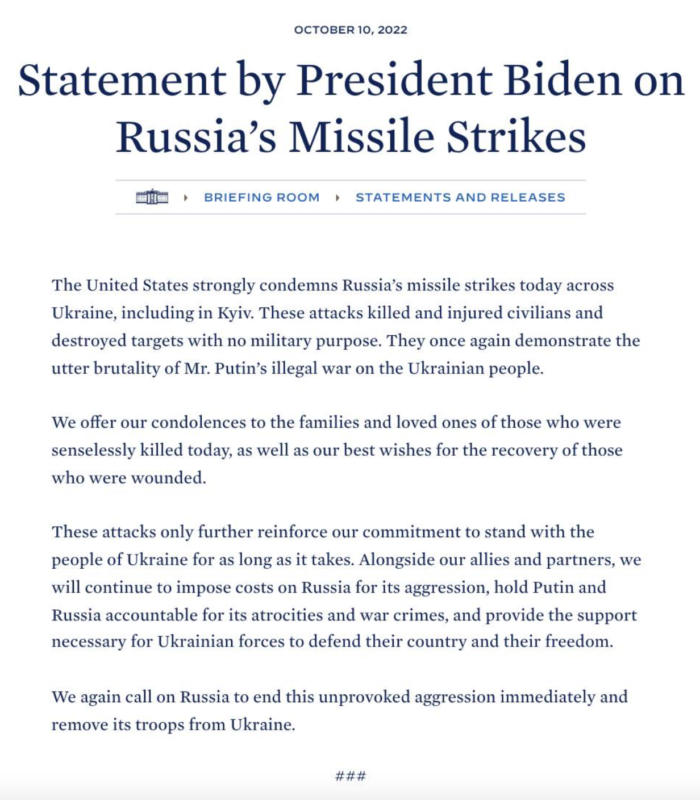 US President's statement after Russia's missile strikes on Oct. 10. 
The United States strongly condemns Russian missile strikes on the territory of Ukraine, in particular on Kyiv, and demands Russia to withdraw its troops, a statement by President Biden reads.
"These attacks have killed and injured civilians and destroyed targets without any military necessity. They once again demonstrate the extreme brutality of Putin's illegal war against the Ukrainian people," Biden's statement reads.
"Together with our allies and partners, we will continue to make Russia pay the price for its aggression, hold Putin and Russia accountable for its atrocities and war crimes, and provide the support Ukrainian forces need to defend their country and their freedom," the statement reads.
Tags: Russian missile attacks