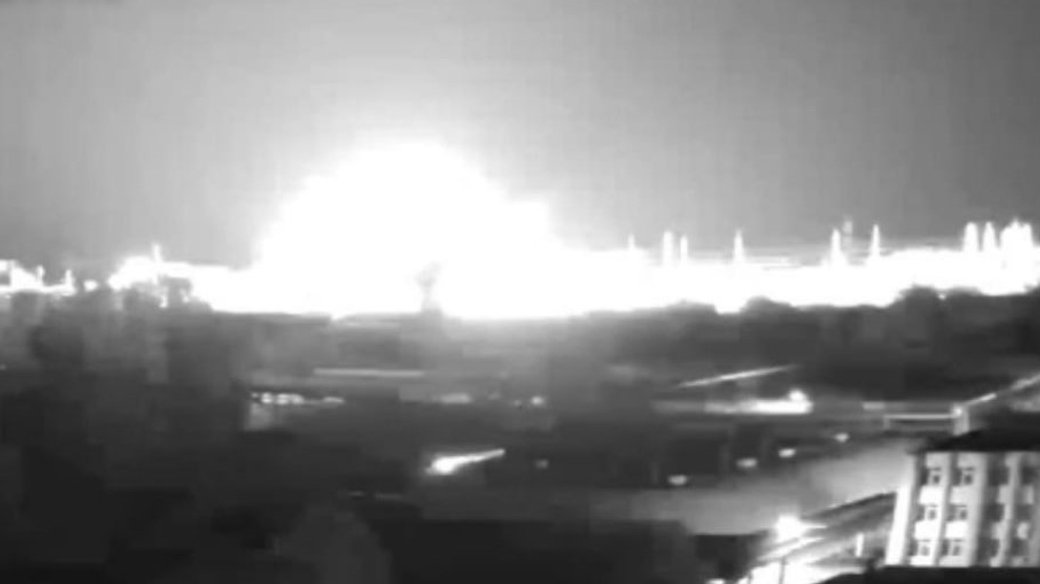 The moment of impact near the nuclear power plant. CCTV photo: Telegram/Energoatom
 
Overnight into September 19, at 00:20, the Russian military shelled the industrial zone of the South Ukrainian nuclear power plant in Mykolaiv Oblast, a missile hit 300 meters from the nuclear reactors, Ukraine's operator of the nuclear power stations Energoatom reported.
"The shock wave damaged the buildings of the nuclear power plant, more than 100 windows were broken. One of the hydraulic units of the Oleksandrivska Hydroelectric Power Plant, which is part of the South Ukrainian power complex, shut down. Three high-voltage power transmission lines also shut down," the report reads.
As of 09:00, all three power units are operating normally. No personnel were injured.