15 unidentified bodies of civilians were laid to rest in Bucha – 14 men and 1 woman.

Eight men were found in the village of Myrotske, Buchansky district. People were tortured and shot. All the bodies have traces of torture, wounds to the head and chest, said Bucha mayor's aide Mykhailyna Skoryk-Shkarivska, Suspilne reported.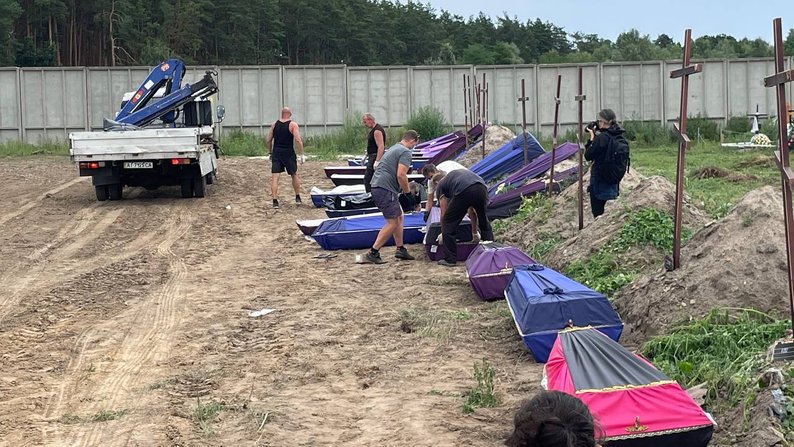 1,349 bodies of civilians who died at the hands of the Russian occupiers were found in Kyiv Oblast. Almost 300 people are missing.

1,137 bodies of dead Ukrainians were found in the Bucha district. According to Yevhen Spirin, editor of Babel.ua,

458 were found dead in Bucha, 419 were killed a result of hostilities.
12 children under the age of 21, most of them were shot in cars
50 people are still not buried, among them 5 whose sex cannot be determined, mostly because the bodies were burned.
116 people were buried a mass grave near the church

"One of the cases involved the death of a mother of three who spent a month in the basement; she had very little food and water, before that she was not sick. So, possibly, she died of hunger.

Every case of death should be investigated as a crime of Russia against Ukraine," Spirin writes.

The first established suspect in the murders in Bucha is the commander of the Russian National Guard unit Sergey Kolotsey.