President Volodymyr Zelenskyy on his official visit to Lviv Oblast on 3 August 2019. Photo: preident.gov.ua 
We are all hostages to our own success story. While failures drive us to change, success shapes lasting patterns of behavior. If certain algorithms lead to victories, the person consciously or subconsciously seeks to reproduce them time and again.
Zelenskyy built a stunning career in show business. His personal success (as well as the success of other projects led by his Kvartal 95 studio) was erected on two pillars:
a super-sensitive screenwriting radar that accurately captured public sentiment – what "average Ukrainians" talked about in their kitchens, public transport and shops; and
an ingenious carnival mirror that hyperbolized on stage the very unsightly aspects of our lives caught by that radar.
In Kvartal 95 gags people saw exactly what they wanted to see, only professionally written and played out – and that was the key to Kvartal 95's fantastic success and unprecedented popularity.
But both the mirror and the radar share one common feature: they do not create a new reality – they merely reflect (in an objective or distorted manner) and reproduce what is already there. The parody genre employed by Zelenskyy the actor implies that there is an original that can be parodied. If there are no airplanes in the sky, even the most sensitive radar is silent. If there is no reflection in the carnival mirror, no one will be laughing to tears and clapping their hands.
This inherent secondariness of the parody genre is now playing an evil joke with the Ukrainian President. It looks as though he (while still being an actor) was able to create an enticing illusion of Ukraine's future, but he never had a Ukrainian dream of his own. I still haven't heard from the President of my country an "I-Have-a-Dream" statement. Indeed, we can hardly take a "state in a smartphone" for a Ukrainian dream.
An illusion and a dream are really antonymous concepts. An illusion is a mirage. It cripples and demobilizes. It promises and does not deliver, because its essence is deception. It seems to be something that doesn't really exist. Aesop described its essence perfectly in one of his parables. Having stolen a piece of meat, Dog was running across a river bridge, when he saw his reflection in the water. He thought that his reflection in the water held a bigger piece of meat in his teeth than he did. So, he dropped his chunk and plunged into the river for more, but the reflection disappeared as soon as he touched the water. By the time he got out of the river and returned to the bridge to pick up his old trophy, crows had already eaten it. Gregory the Theologian loved to use this parable to illustrate how sinful temptation works when we pursue an illusion only to lose something real.
The dream is, on the contrary, creative inception. It is a mobilization of efforts and a willingness to overcome obstacles. It is a prototype of what still needs to be achieved and what it is worth suffering and striving for. "I have a dream," stated one of the most famous speeches of the twentieth century that transformed America. Less than half a century after the speech, the United States elected their first black president.
"I have a mission, one mission alone – to fight for the liberation of my homeland. I have only one goal: to liberate France," de Gaulle wrote in his diary in April 1941 at the time, when it seemed that no one and nothing could stop Hitler's triumphant march in Europe. Four years later, thanks to de Gaulle, France was among the countries celebrating the victory over Nazism.
Dontsov gave Ukrainians the dream "to build a new reality out of nothing, out of our faith …," and that dream resulted in UVO, OUN, and UPA. Mandela believed that "as long as you have a dream, nothing will prevent you from bringing it to life until you give up" – and his life sentence ended with the first free elections in South Africa, the Nobel Peace Prize, and the presidency.
On the other hand, so far it seems that Zelenskyy has no dreams and therefore gave Ukrainians only an illusion. The illusion that reflects their subconscious desire to change everything for the better without changing themselves. The belief in a good king and a fairy-tale prodigy who knows how to pluck a country from the misery of the past into a happy future without the sweat, tears, blood, and hard work of its citizens. How to end the war by "
just stopping the shooting
," how to replenish the state budget simply by stopping the stealing.
Zelenskyy's tragedy is that after his election, he suddenly found himself challenged to produce original content rather than parodying someone else's work. To shape and articulate the Ukrainian dream, not to support the Ukrainian illusion. This is something neither the super-sensitive Sheffir's radar [Sheffir was one of the scriptwriters for Zelenskyy's Kvartal 95 studio – Ed.] nor the carnival mirror of Zelenskyy himself can help him with. Because neither the mirror nor the radar is capable of generating reality – they only respond to external stimuli. The real leadership that Ukraine so desperately needs and still hopes to see in its President is definitely not about such re-activity.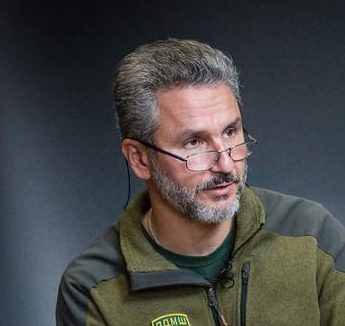 Hennadiy Druzenko is an international jurist. In 2001-2015, he served in various capacities in government and parliament agencies addressing various judicial issues. Mr.Druzenko was an active participant in the Euromaidan revolution. Later when Russia invaded the Donbas region, he co-founded and headed a
volunteer field hospital for Ukrainian servicemen
.
Read also:
Tags: Volodymyr Zelenskyy (Zelenskyi / Zelensky / Zelenskiy)