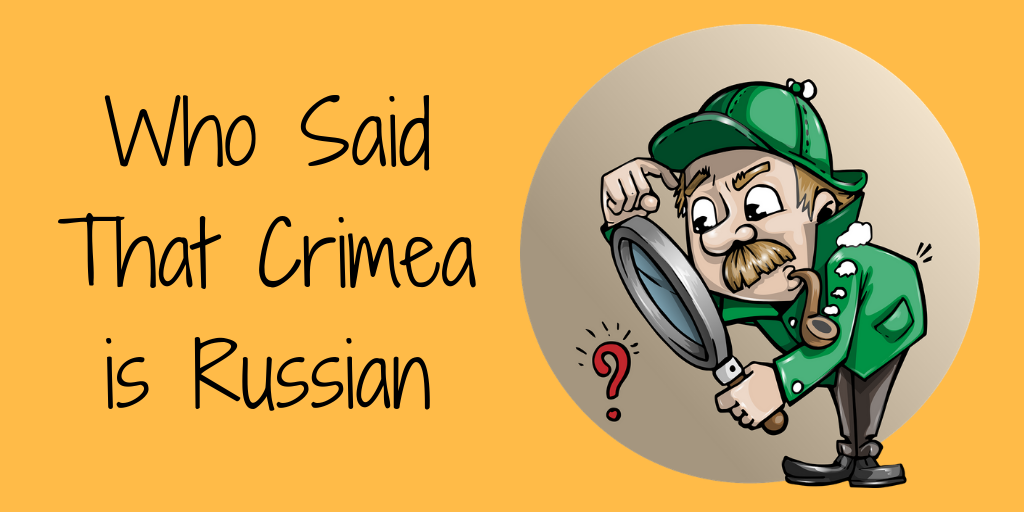 "Delegation from the US calls Crimea Referendum expression of the will of the people."
So the headline ran in a news story published earlier by the Russian state-controlled news agency RIA Novosti.
Does this mean that the US is now moving towards recognizing Crimea as a part of Russia? Probably not. What it means that someone from the US visited Crimea and said that the 2014 referendum in Crimea was legitimate. In this case, the person RIA Novosti claims to be quoting is an American lawyer and member of an NGO group visiting the peninsula. The visit was also highlighted in reporting by Sputnik.
Now is this disinformation? Not if we define disinformation narrowly as 
saying something untrue
. It is not unlikely that this American visited Crimea and that she is correctly quoted (although we should still be skeptical: Russian state-controlled media do not shy away from using 
mistranslations
 to distort and sometimes even 
completely change
 words uttered in a foreign language).
Since the merger with Sputnik (the former Voice of Russia/Radio Moscow) in 2013 under the "Rossiya Segodnya" umbrella, RIA's staff has struggled to maintain pockets of propaganda-free oxygen in spite of pressure from top managers who are on the record as claiming that "the period of impartial journalism is over. Objectivity is a myth." Read more →
The question is if the story is relevant for a large news agency whose materials are used and quoted by many respected international media. If not, then RIA Novosti makes itself guilty of information manipulation, a term e.g. used in a recent report from two French government think tanks.
The trick is similar to the many cases when Russian media use Western commentators with the questionable background in the role of experts to say things that fit into the Russian state media narrative.
---
Further reading:
Tags: Crimea, Disinformation, Hybrid warfare, RIA Novosti, Russia's hybrid war, Russian disinformation, Russian media, Russian propaganda