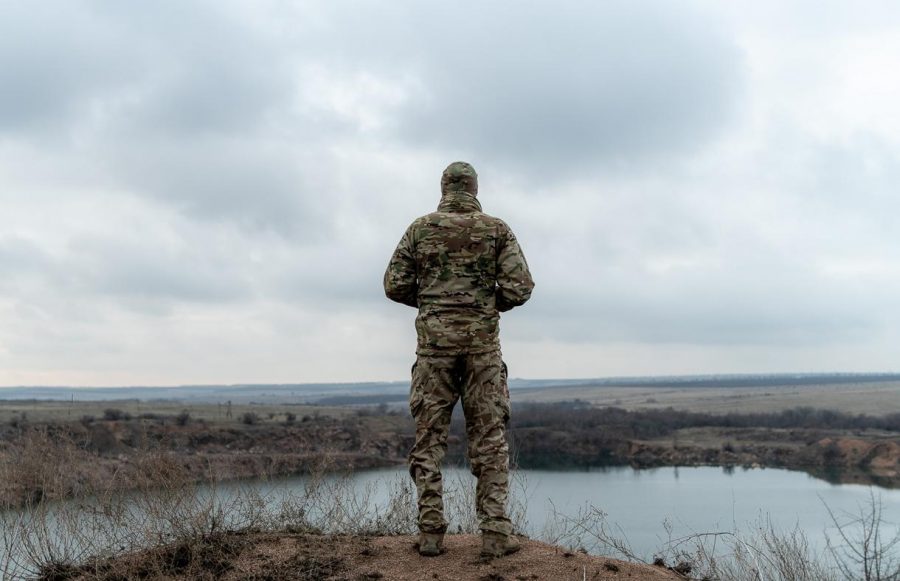 Ukrainian Soldier in Mariupol. Photo: Roberto Travan  
Italy's popular
La Stampa
recently published a photo report by
photojournalist Roberto Travan
, who worked in the government-controlled sector of Mariupol in late December 2018.
Travan has visited the war zone in Eastern Ukraine several times "in order to capture the harsh reality of war on camera and bring it to the consciousness of Italians and Europeans through images showing a conflict that has become the grinding everyday backdrop for this Ukrainian region for the fifth year". His photographs have been shown at many exhibitions in Italy and have won several prizes at international contests.
Robert Travana's photo recently won the Tokyo International Foto Awards in the Editorial/Conflict category. Titled The Last Sight, it depicts gunner and senior sergeant of the 72nd Separate Mechanized Brigade "Black Zaporozhtsi" Serhiy Kobchenko, who was killed shortly after, in April 2017, near Avdiyivka.
"We'd like you to look closely at these images, which convey the difficult daily life of peaceful Ukrainian settlements along the front line and focus on the heroic faces of Ukrainian fighters who defend their Homeland and believe firmly in our victory!" writes the Ministry of Defense of Ukraine.
Roberto Travan has captured daily life in Mariupol, Shirokine, Volnovakha, Pavlopil, and also photographed sailors, soldiers, army checkpoints, etc.
[slb_exclude]
[/slb_exclude]
Tags: Donbas war (2014-present), Mariupol, Pavlopil, Roberto Travan, Volnovakha