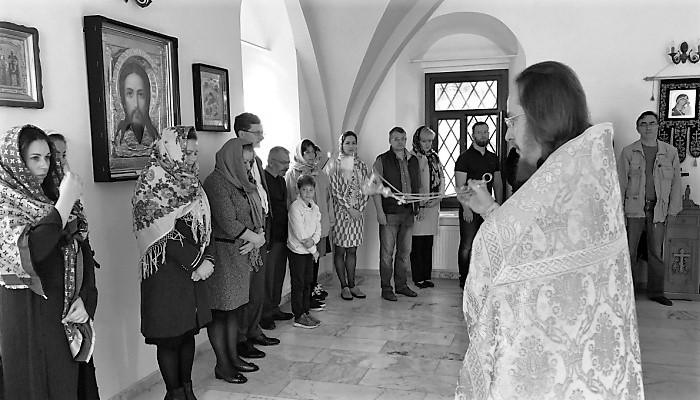 The Moscow Patriarchate is taking its battle against the Universal Patriarchate over Ukrainian autocephaly to a new level: it is seeking to organize Orthodox parishes in Türkiye in order to set the stage for the creation of a new patriarchate in the backyard of Patriarch Bartholomew.
When Moscow spoke about an Orthodox Patriarchate in Türkiye a few weeks ago, many dismissed that as an absurdity because there are so few non-Muslims in that country; but in fact, many of the oldest patriarchates in the world are in places where there are very few Orthodox believers – and Moscow clearly plans to add another one to it as part of its geo-religious game.
Metropolitan Illarion who heads the Moscow Patriarchate's office for external relations says that given the break with Constantinople Russia has "not other way out then to send priests of the Russian Orthodox Church to Türkiye" and organize Orthodox parishes there (rusk.ru and mospat.ru).
The Russian hierarch acknowledges that there are only about 2,000 Orthodox believers among Turkish citizens, but there are now "tens of thousands of Russian-speaking residents" of that country, "not counting the constant flow of Russian tourists." They want to know where they should go to pray.
Up to now, Illarion says, Moscow restrained from taking independent action out of deference to the Constantinople Patriarch but now that the latter "has violated the canonical territory of Russia," Moscow no longer feels the need to hold back. Instead, it is sending its own priests to Türkiye to support the faithful.
Apparently, the first case of this took place yesterday when a priest from Russia held an Orthodox service in the church on the territory of the Russian consulate general in Istanbul. That church had been jointly consecrated by the two patriarchs, Kirill and Bartholomew, in 2009.
Further Reading:
Tags: Autocephaly, Autocephaly for Ukrainian Orthodox Church, Ecumenical Patriarch Bartholomew of Constantinople, International, Kirill, Moscow patriarch Kirill, Moscow Patriarchate, Patriarch Kirill, Patriarch of Constantinople, Russia, Russian Orthodox Church