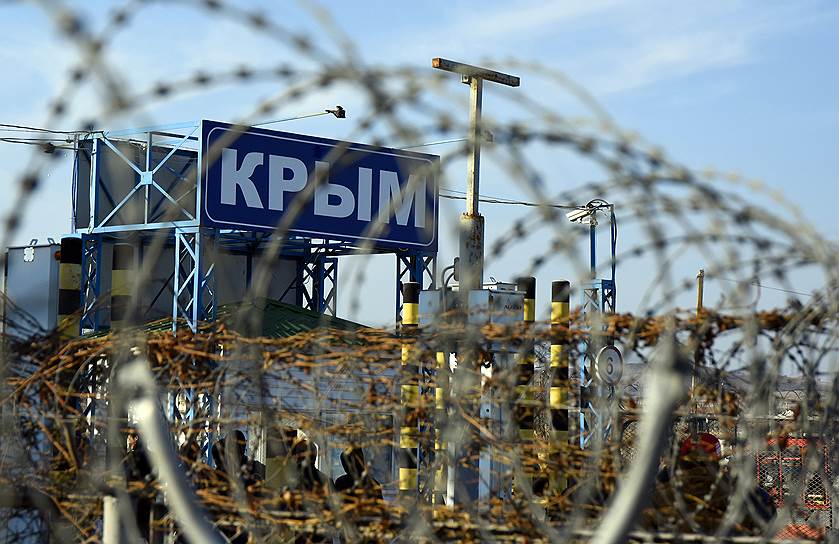 A heavily-protected Russian entry point into the Ukrainian peninsula of Crimea annexed by Russia in March 2014 (Image: Kommersant.ru) 
Likely with an eye on the Helsinki summit, the Russian authorities are preparing some sort of provocation in occupied Crimea, one they will blame on Kyiv as part of their continuing effort to discredit it in the eyes of the West, according to Lt. Gen. Vasyl Bohdan, a Ukrainian specialist on security matters.
He tells Adrian Radchenko of Apostrophe today that the recent upsurge in Russian commentary about Ukraine's illegitimacy and its ongoing efforts to demoralize and destabilize Ukraine in general all point to that conclusion.
Putin has a long history, extending back to the apartment bombings of 1999, of orchestrating terrorist attacks, blaming them on others, and using the reaction to his benefit,the general continues. Now is clearly a time when such a terrorist event would again appear to work for him if he could shift blame to Kyiv.
Consequently, Ukraine and its friends should be on alert for such a possibility in the coming days.
Read More:
Tags: Crimea, Crimes of the Russian occupation regime in Crimea, Donbas war (2014-present), International, Military analysis, provocation, Russia, Russian propaganda, Russian state terrorism, Russo-Ukrainian War (2014-present)