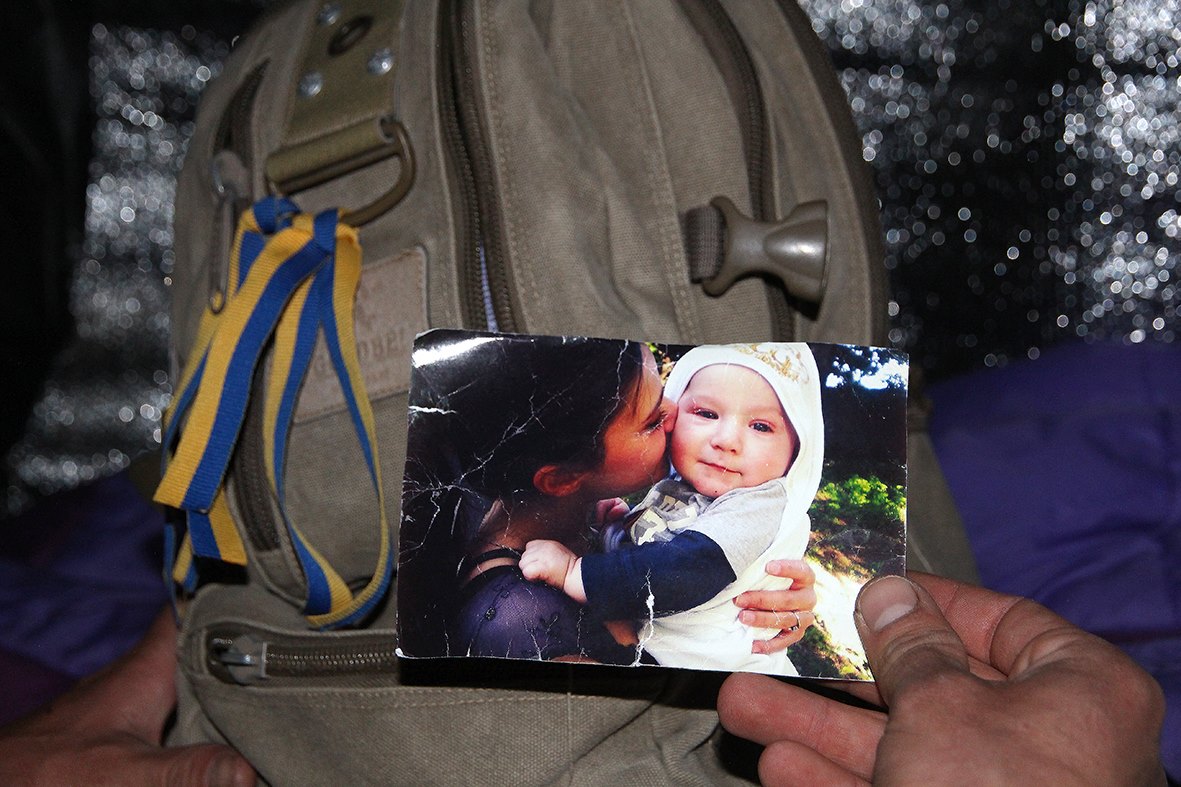 Soldier Mykola pulls out a small and crumpled, smudged 9-by-13 cm coloured photo from his backpack and shows it to me. It's travelled with him through hell and high water… through shelling, artillery fire, bombardment and gunfire. It shows a young woman kissing a smiling little boy – "the best woman in the world", says Mykola.
When the days or nights become too difficult to bear, Mykola takes his "amulet" from a secret pocket in his backpack, and the dark, depressing dugout suddenly brightens up, becoming warmer and more comfortable. Mykola knows that his family is proud of him and anxiously awaits his return. They firmly believe that he will help liberate their country from the Russian aggressor and return home free and victorious.
Mykola's comrades say that he smiles all the time and is always ready to share his good spirits with the other men. Mykola volunteered to serve in the army, that is he didn't wait to be drafted, but went to the recruiting station and enlisted.
"They told me I could join this battalion, that the best guys from Dnipro were serving here. And you know what? They were right! Here are the best of the best."
Mykola and his comrades have taken part in some of the fiercest battles in Eastern Ukraine. They've liberated several villages and cities. Wherever Mykola goes, his "amulet-photo" accompanies him.
During his last period of leave from front line service, Mykola's wife gave him an icon of his patron saint, St. Nicholas (sv. Mykolai). Mykola treasures it deeply, but the photo of his dear ones gives him further strength, inspiration and courage.
The main thing is to know that someone is waiting for you.
Tags: Donbas war (2014-present), Russian aggression, Stories from the Front, Ukraine, victory