As the Kremlin-controlled authorities in Crimea ramp up their pressure on the Crimean Tatar community, fining and jailing its most active members, the civil society under occupation has not been broken. Instead, the local people have pulled together in the "Crimean Solidarity" and invented their own forms of peaceful and creative resistance.
In December 2017, the Ukrainian civic initiative Euromaidan SOS awarded its annual Volunteer Prize to the Crimean Tatar activist Suleyman (Marlen) Asanov. Asanov is known for his altruistic support of the families targeted by the political persecution in Russian-occupied Crimea. Two months ago, he was arrested himself and accused of involvement in a "terrorist organization."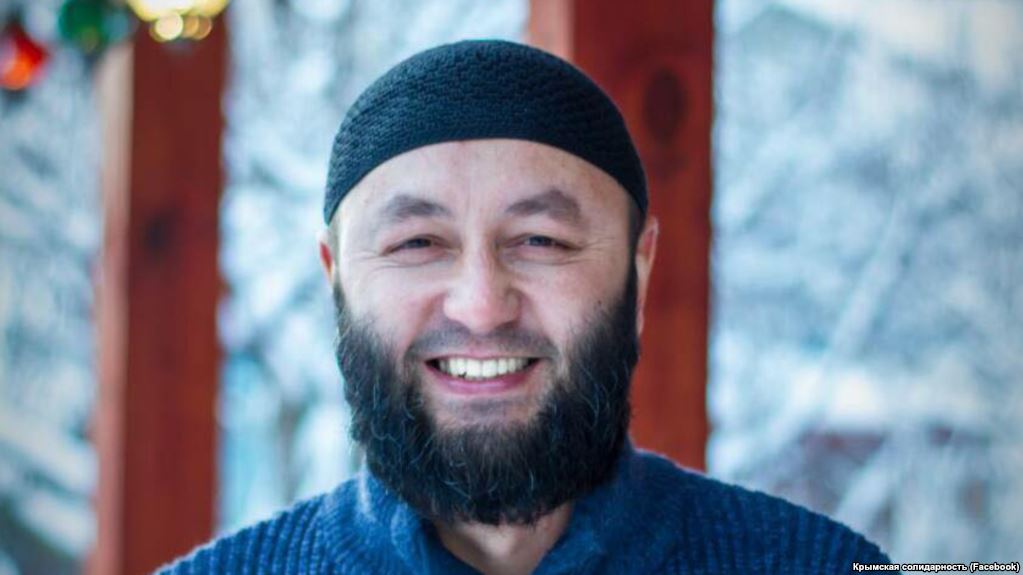 Asanov is one of several volunteers affiliated with the "Crimean Solidarity" association who are now in Russian jail. The association unites the relatives and supporters of the unlawfully arrested or kidnapped. It aims to provide those who suffer from repression with legal, financial, and moral relief.
Recently, in view of the worsening human rights situation, members of the "Crimean Solidarity" announced they will train public defenders who will represent the detained in administrative cases on trial. The association's lawyers have also launched a hotline to give free legal advice and prepared recommendations useful in case of search.
"No matter how much injustice is there, there will certainly be people who want to come out against it and help," says the "Crimean Solidarity" coordinator Dilyaver Memetov. Dilyaver's father Remzi, a chef from Bakhchysarai, has been in prison since May 2016.
In summer 2017, the association announced its most famous collective action: the Crimean Marathon. It has been intended to collect money and pay huge fines adjudged to Crimean Tatar and Ukrainian civic activists.
Via the fines up to 300,000 RUB (roughly $5,100), the Kremlin-installed authorities of Crimea are trying to intimidate the activists whose only "guilt" consists in social media activity or witnessing illegal searches regularly conducted by the secret police. Such sums are too large for individual families. However, as the defender of Crimean political prisoners Emil Kurbedinov notes, they go unnoticed if allotted to numerous compatriots.
The necessary amounts of money were successfully paid thanks to tens of thousands participants, each of whom donated just one 10-ruble coin. They collected 820,000 RUB (about $14,000) just in three weeks and decided to go on. The Crimean Tatar leader Refat Chubarov called to "scornfully throw [them] into the faces of Russian occupiers."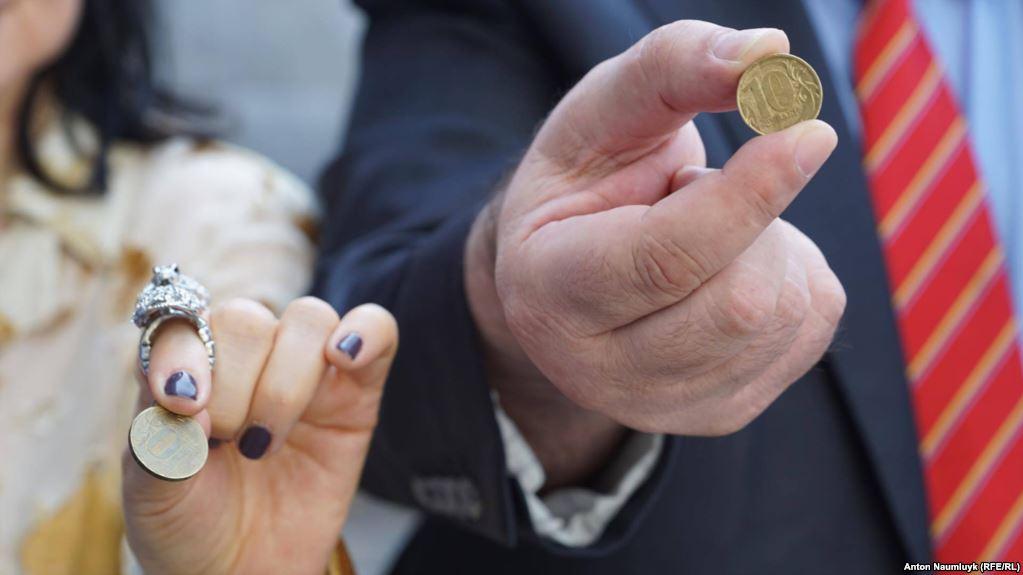 The marathon demonstrated the unity of Crimean Tatars and the power of their collective self-organization. Everyone could say: "I helped my people."
Among those who contributed were not only Crimean Tatars but also caring people of Ukrainian, Russian, and other origins from Crimea, as well as from mainland Ukraine, Germany, and Türkiye. One of the well-known contributors was the Crimean dissident journalist Mykola Semena, who was being tried for opposing the occupation. Shortly thereafter he got a 2,5-year suspended jail sentence and a ban on his professional and other public activity for another 3 years.
When paying a huge fine for Zarema Umerova, who was convicted for pro-Ukrainian posts on Facebook, the marathon participants chose not to exchange 135 kilos of metal coins for banknotes. Instead, they brought them to the police office in bags and buckets. So far, the burden of recounting all the money has been the only punishment creative and stubborn "Crimean Solidarity" activists can impose on the occupation authorities and collaborators.
On 15 September 2017, "Crimean Solidarity" gathered 135 kg of coins to pay the $5,000 fine assigned to Zarema Umerova for her pro-Ukrainian posts in facebook. Photo: Emine Dzheppar
---
Read also: