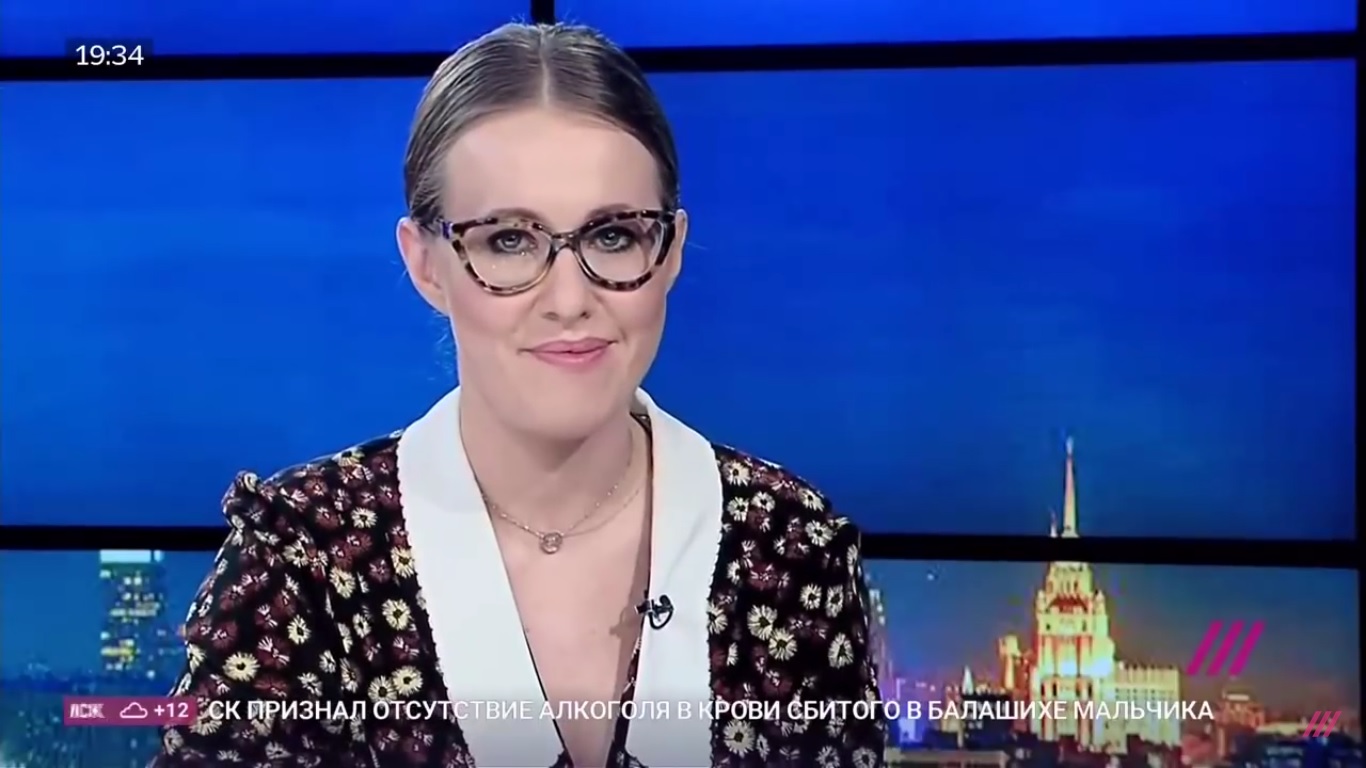 Kseniya Sobchak making a special announcement on TV Rain about her plan to run as a candidate in 2018 Russian presidential elections opposing Vladimir Putin. October 18, 2017 (Image: YouTube video capture) 
Kseniya Sobchak, the Kremlin-promoted "sparring partner" for Vladimir Putin in the upcoming presidential elections, says that "Crimea is Ukraine. Period. … We did not keep our word. We violated the 1994 Budapest Memorandum. We promised and we did not fulfill this promise."
According to her, "we must discuss it further. This is a big problem" because "Ukraine is undoubtedly the most important partner of Russia. And the restoration of normal good relations is certainly the most important task which stands before Russia, in my view. This is extremely important."
Meanwhile, an initiative group, Tatars for Sobchak, has appealed to her to support non-Russian languages against Vladimir Putin's efforts to reduce their importance by denying non-Russian republics the power to require all students in them to learn these languages.
Sobchak's position on Ukraine and the position the Tatars have urged her to take on languages put her very much at odds not only with Putin but also with Alexei Navalny who has supported the Crimean Anschluss and backed moves against the non-Russian nations inside the Russian Federation.
At the very least, this will irritate those in the Kremlin who pushed her candidacy. But it may lead to something more serious: the injection of the nationality question at home and the occupation of Crimea into the center of the presidential campaign, something Russian experts and Russian politicians have always worried about and warned against.
Related:
Tags: #CrimeaIsUkraine, Annexation of Crimea, Crimea, Elections in Russia, International, Kseniya Sobchak, News, Russia, Russia's Anschluss of Crimea, Sobchak