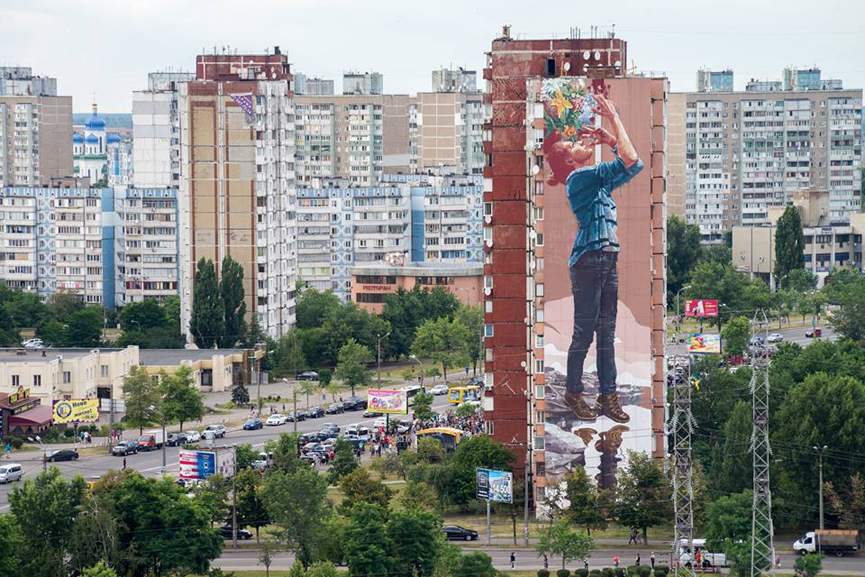 The Visionary
Author: Fintan Magee 
Ugly and uglier. This is how the gray blocks in the districts of any big city can be described. However, over last two years, the gray districts in Kyiv are starting to surprise, with colorful murals springing up on otherwise boring highrises in different parts of the city.
Recently Euromaidan Press wrote about the project "Back to School" by the Mural Social Club, which brought new colors to school buildings around Ukraine for the start of the new school year. Now we want to keep you updated about the murals which appeared on ordinary buildings during last year.
They are part of the project Art United Us. It is an international project that collaborates through artistic and creative mediums with communities to raise public awareness and attention to the problem of war, aggression, and violence. 200 walls will be decorated during the next 2 years, starting from Kyiv and without boundaries around the world.
Read also: World's largest urban art project #ArtUnitedUs launches in Kyiv
"This project is not just about producing a series of walls (murals), but instead, the creation of an entirely new history. As we know, the mural is a tremendous weapon and art will save the world," say the organizers of the project.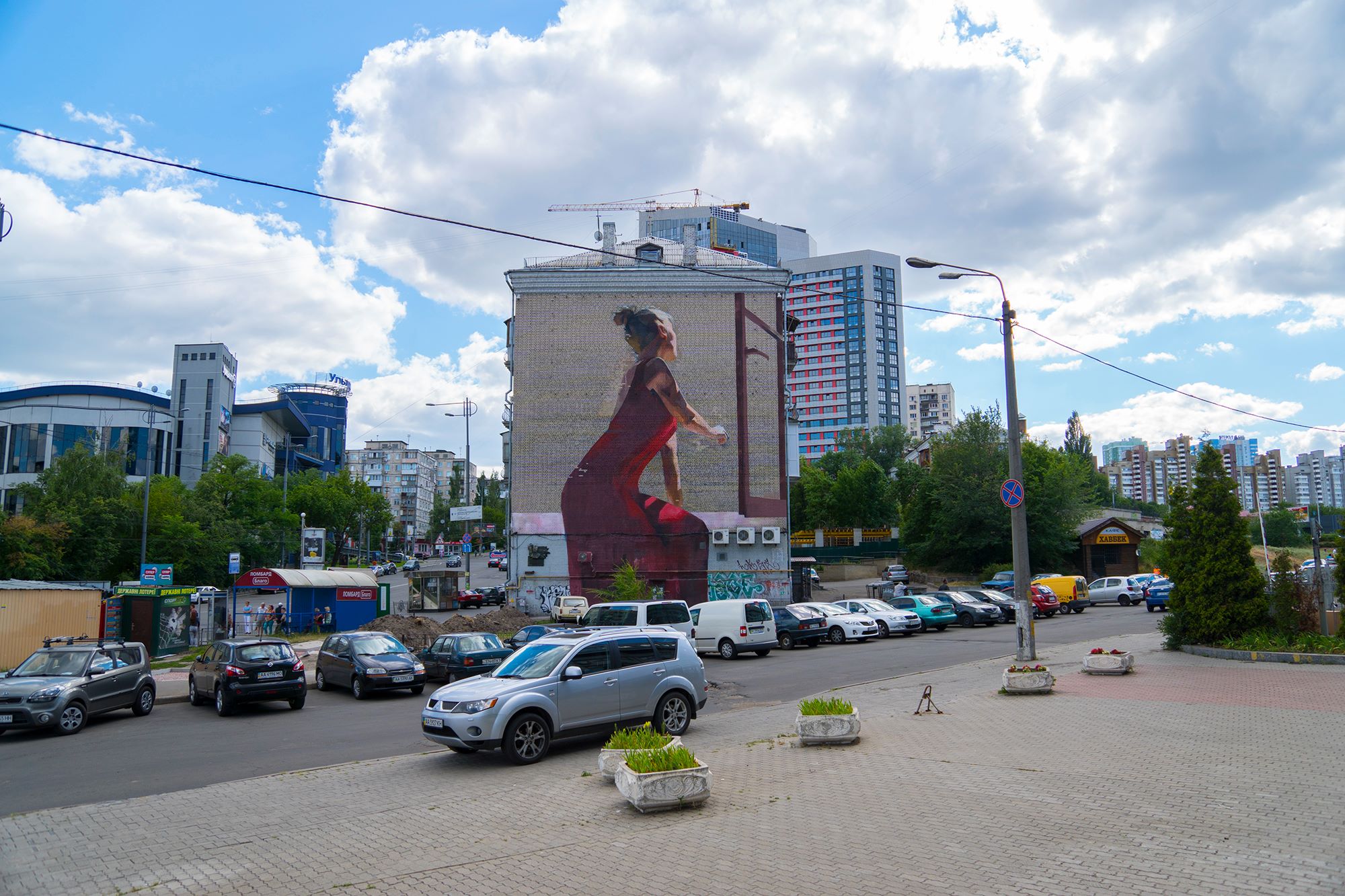 Photos:
Art United Us , graffitistreet.com, streetartunitedstates.com, juxtapoz.com, instagrafite.com
Tags: Art in Ukraine, Kyiv, murals, New Ukraine, Ukraine