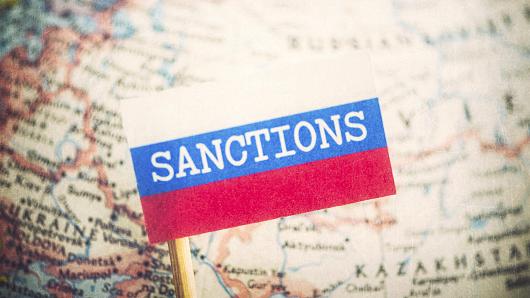 It appears the American Government' recent moves to toughen sanctions and penalize Russian Federation for its interference in US Presidential elections and continued aggression against Ukraine reflects the general public opinion of American people who in a recent poll carried out by New Chicago Council strongly favor not only maintaining the existing sanctions but consider it appropriate to raise the level and degree that would contain Moscow.
The poll shows that a strong majority of Americans prefer toeing a tougher line over maintaining good relations with Russia. The survey revealed that 53 percent of Americans support an approach which should limit Russia's power, compared with 43 percent who are favor friendlier engagement. The poll figures of 2017 are a sharp reversal from last year when 58 percent of the respondents surveyed favored cooperative efforts. Also, more than 4 in 10 consider Russian influence in US elections, a "critical threat" to the country.
The survey found mixed support for imposing additional sanctions, with 38 percent saying they should be increased and 41 percent saying they should be kept about the same. Only 17 percent of the surveyed said the US should decrease or eliminate sanctions on Russia.
A growing minority of Americans (39% in 2017) is in support of deploying US troops in the event that Russian invades the rest of Ukraine. The numbers are slightly higher for NATO allies in the Baltics (52% in 2017).
The survey was conducted on 2020 adults through random sampling methodology from June 27 to July 19.
The full survey by Dina Smeltz and Lily Wojtowicz for "The Chicago Council of Global Affairs" can be viewed here.