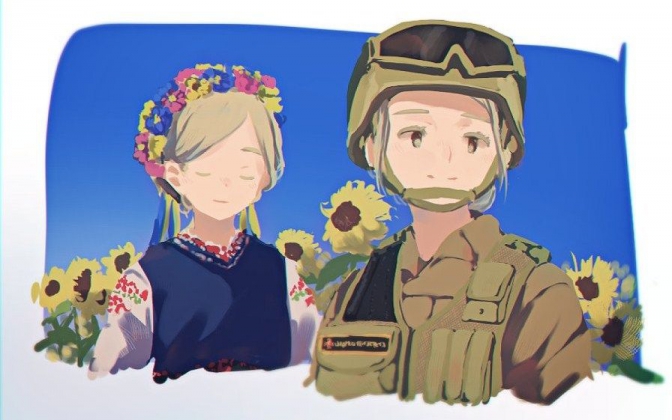 A Japanese artist has started drawing colourful anime heroes portraying Ukrainian soldiers and patriots.
The artist works under the nickname @msc_nm and posts many of his drawings on Twitter. The Ukrainian heroes are often depicted with SBU, or Donbas and Azov chevrons.
According to the information provided on the Erepublik site, certain Japanese fan clubs have launched a fad collecting artifacts from the war in the occupied territories of the Donbas.
Apparently, young Japanese are buying up everything and anything connected to the Ukrainian army: clothes, shoes, chevrons, flags and model weapons.
Photogallery of Ukrainian soldiers and patriots drawn by Japanese anime artist:
Tags: anime, Donbas war (2014-present), Japan, Ukraine