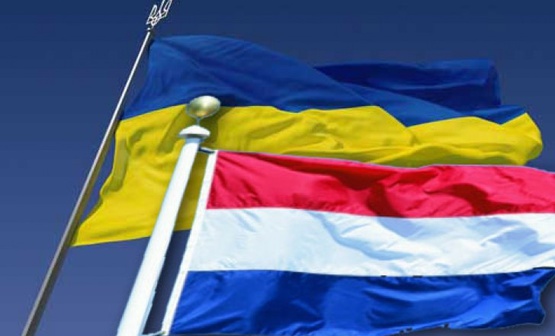 Ukrainian and Dutch NGOs called upon the Dutch Senate to vote for the ratification of the Association Agreement between Ukraine and the EU, as stated in an appeal by the Reanimation Package of Reforms.
The activists welcomed the approval of the Association Agreement by the Lower House of the Dutch Parliament, calling the treaty "a powerful toolbox for further reforms aimed at eliminating corruption, enhancing rule of law, good governance, and human rights" and noted that the Association Agreement will also encourage trade, employment, and prosperity for Ukraine, The Netherlands, and the EU.
The authors of the appeal state that Ukraine enacted more reforms in the last three years than in all the preceding 23 years of independence since 1991.
Specifically, they noted the successes of anti-corruption initiatives, government transparency systems, police reform, judicial reform, and decentralization reform, but reminded that much remains to be done to pass the point of no return for the complex transformation of Ukraine: "Completing Ukraine's transformation into a modern rule-of-law based state, will be extremely difficult without intensive cooperation with our international partners, especially the European Union and its member states," the appeal states.
"The Association Agreement is a lighthouse for Ukraine's further transformation and implementation of the systemic reforms. That is why we would like to kindly ask you to support the ratification," the authors write.
Apart from supporting Ukraine's reforms, the EU-Ukraine Association Agreement will have a positive effect on the economies of both countries: it is expected to triple Dutch exports to Ukraine and nearly double Dutch imports from Ukraine.
"We sincerely hope that you are willing to encourage and assist Ukrainian civil society to build a stable, democratic, rule-of-law country by ratifying the EU-Ukraine Association Agreement," the appeal says.
The Dutch Senate (Higher House of Parliament) is expected to have debates on ratifying the agreement on 23 May. The approval of the ratification in the Dutch Senate is the last legislative step needed to unblock the official start of the EU-Ukraine Association Agreement.
The Netherlands are the only EU country which still hasn't ratified the EU-Ukraine Association Agreement. Over 60% of voters who took part in the referendum on 16 April 2016 with a 32.38% turnout voted against the treaty. The referendum was of an advisory nature.
With reporting by Yevropeiska Pravda
Read also:
Tags: EU, EU-Ukraine Association Agreement, Netherlands, News, Referendum