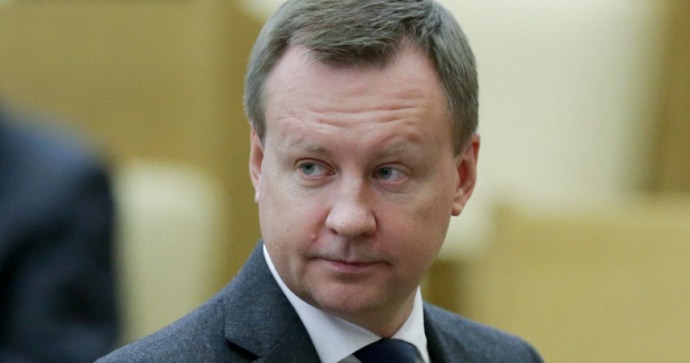 Denis Voronenkov. Photo: NEWSONE 
UPDATED – Denis Voronenkov, a former member of the Russian Duma who had moved to Kyiv, has been killed in a shootout in central Kyiv at approximately 11:25. Kyiv's chief of police Andriy Kryshchenko confirmed this in a comment to 112.ua, and the information has been confirmed by Ilya Ponomaryov, another Duma ex-MP, who stated that Voronenkov was heading to a meeting with him.
Voronenko's bodyguard injured the assailant who was shooting a TT gun at the two men as they were exiting the Premier Palace hotel. The injured assailant and bodyguard were taken to the hospital and police are investigating the scene of crime. Voronenkov was given a bodyguard by the state when he moved from Russia to Ukraine, as the chances of an attempt at his life were high. Later in the evening, the assailant, said to be a Ukrainian citizen, died during surgery.
Read also: Who was Denis Voronenkov, exiled Putin critic murdered in Kyiv?
The first version Ukraine's police are working on is that Russia is behind Voronenkov's assasination. "At the present moment we […] are examining the Russian Federation's actions, directed at eliminating this person as one that gave important testimonies and played a key role in the processes taking place in Ukriane, as the primary version," Oleksandr Vakulenko, the deputy chief of Kyiv police stated.
#Kyiv: Journalists the the murder site of RU MP #Voronenkov @Roman_Yhnovec pic.twitter.com/qfljdnSFMl

— English Lugansk (@loogunda) March 23, 2017
In Russia, Denis Voronenko is suspected in a raider capture of a building in Moscow worth $5 mn.
In October 2016, the ex-Duma MP emigrated to Ukraine, fearing persecution in Russia, together with his wife Maria Maksakova, an opera singer. In December he received Ukrainian citizenship. In January 2017, he began to testify in the case of the treason of Ukrainian ex-President Yanukovych, who fled to Russia following Euromaidan protests in Kyiv in the winter of 2013-2014.
On 15 February 2017, Russia's investigative committee declared him on the federal wanted list.
Ukrainian President Petro Poroshenko has classified the assassination as an act of terrorism by Russia.
"Denis Voronenkov's assassination in the center of Kyiv is act of state terrorism by Russia, which he was forced to leave for political reasons. It is clearly done in the handwriting of Russian special services, which has repeatedly manifested itself in various European capitals," said Poroshenko at an emergency meeting with law enforcers.
"Voronenkov was one of the main witnesses of Russian aggression against Ukraine and, in particular, Yanukovych's role on the introduction of Russian troops to Ukraine. I think it's no coincidence that the murder took place on the same day of the Balakleia sabotage in the Kharkiv region," said Poroshenko, referring to a fire at the munition factory in the Kharkiv Oblast, as a result of which 20,000 were evacuated.
Tags: News, Russia, Russian special services, Voronenkov